A Catholic organization has set up a website, http://www.popealarm.com/, that lets people register to receive a text or email notification when a pope has been selected.
While the process of selecting a new pope is as old as the ages, there are enough changes to the media to make the last papal conclave -- in 2005 -- seem like ancient history.
The text service was set up by the Fellowship of Catholic University Students, or FOCUS, and had proven so popular with more than 40,000 respondents that the popealarm website said Monday it was accepting no new registrants. The site hopes to increase its capacity before the cardinals begin voting, said Jeremy Rivera, spokesman for the Christian campus ministry.
"When the smoke goes up, you'll know what's going down" is the website's motto.
FOCUS paid nearly $10,000 to set up the free service, figuring it was good publicity. Now the group's leaders are sifting through co-sponsorship offers from other organizations impressed with the amount of online traffic it has generated and hoping for their own exposure, he said.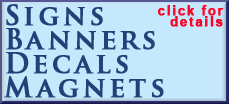 Another new website, http://www.adoptacardinal.org/, assigns interested people one of the voting cardinals at random to pray for him as he deliberates on a new pope. More than 450,000 people had signed up by Monday.
American television network stars are in place in Vatican City for the start of the conclave Tuesday. All will wait for the traditional signal that a new pope has been selected: white smoke from the burned ballots of cardinals wafting from a Sistine Chapel chimney.
Two of the three U.S. evening news programs broadcast from Rome Monday in anticipation of the conclave: ABC's "World News" with Diane Sawyer and the "CBS Evening News" with Scott Pelley. Brian Williams of NBC's top-rated "Nightly News" did not make the trip.
In 2005, none of the top network anchors went to Rome for the conclave. Some network planners are reluctant to move broadcasts to Rome for the conclave because it's an open-ended event; no one knows how long it will last. It's different for the installation of a new pope, a defined event that can be scheduled around.
Lester Holt is the leading newscaster on hand for NBC News, the network said Monday.
Besides Pelley, CBS has sent its morning show team of Charlie Rose and Norah O'Donnell to Rome. The other network morning shows will have anchors on scene for special reports -- Holt for NBC's "Today" show and Josh Elliott for "Good Morning America" on ABC.
Shepard Smith, who is Fox News Channel's top news anchor, is that network's top person on the scene. CNN has sent Anderson Cooper and Chris Cuomo, who will trade off coverage during the day and evening. Chris Jansing is the anchor leading MSNBC's coverage.