1. PICKING A POPE MAY REQUIRE PATIENCE
"There are many different candidates, so it's normal that it's going to take longer than the last time," Cardinal Francisco Javier Errazuriz of Chile tells the AP.
2. WHO'S A SURPRISE PAPAL POSSIBILITY
Don't count out Boston Archbishop Sean O'Malley, known for helping broker an $85 million settlement with victims of pedophile priests.
3. A LESSON FROM THE RECENT PAST
It's probably only a matter of time before North Korea launches a sudden, deadly attack on the South.
4. SIGNS POINT TO AN INSANITY DEFENSE FOR COLORADO DEFENDANT
James Holmes, the suspect in last summer's deadly movie theater shooting, is scheduled to enter a plea today.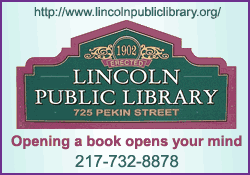 5. GOOD BUDGET NEWS -- BUT ONLY IN THE SHORT RUN
The federal deficit will drop in the next couple of years. But then it's likely to start rising again.
6. NO HELP YET FOR CALORIE-CONSCIOUS DINERS
The FDA is having trouble figuring out just who should be covered by a new law requiring the listing of calories on menus.
7. WHAT A FACEBOOK 'LIKE' REVEALS
Researchers say it can indicate whether you're gay, how you vote and even if you have a high IQ.
8. SODA'S RUN AS THE NATION'S FAVORITE BEVERAGE FIZZLES
In its place? A favorite for much of history: Plain old H2O.
9. WHEN TO TURN YOUR EYES TO THE HEAVENS
Best views of the comet Pan-STARRS come tonight, when it will appear in the Northern Hemisphere beside a crescent moon.
10. WHY MICHAEL VICK WON'T BE AUTOGRAPHING HIS NEW AUTOBIOGRAPHY
A bookstore tour is scrapped because of threats against the NFL quarterback for running a dogfighting ring.
Copyright 2013 The Associated Press. All rights reserved. This material may not be published, broadcast, rewritten or redistributed.