Illinois Department of Veterans' Affairs FY 2014 budget
Send a link to a friend
[March 12, 2013] CHICAGO -- Following Gov. Pat Quinn's fiscal 2014 budget speech to the Illinois Assembly last week, the Illinois Department of Veterans' Affairs released details on the proposed budget for its operation.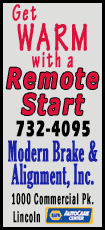 "As is clear in his budget, Gov. Quinn remains a steadfast advocate for Illinois veterans," said Erica Borggren, director of the Illinois Department of Veterans' Affairs. "The increased funding he proposes for IDVA will provide for increased staffing at our Veterans' Homes, helping us to meet our veterans' care needs."

The proposed IDVA budget provides $6,548,000 to hire up to 173 direct-care staff for the four Illinois Veterans' Homes. This would allow the IDVA to meet the statutory standards of care required by the Illinois Nursing Home Safety Act (SB 326) (Public Act 96-1372), which the governor signed into law on July 29, 2010. The act mandated that by Jan. 1, 2014, all facilities will need to provide 3.8 hours of direct-care staffing for every skilled-care resident.

If the proposed funding is not realized, the IDVA will likely be forced to dramatically reduce the number of available beds in the four Veterans' Homes by up to 358 beds.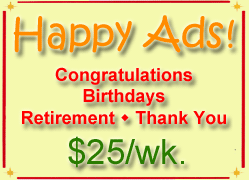 To find further offsets to increased staffing costs, the IDVA is actively seeking additional funding from the federal Department of Veterans Affairs though per diem fees and additional federal benefits to residents at the four Illinois Veterans' Homes. In a concerted initiative, IDVA service officers have surveyed all current residents and are assisting many in filing claims for additional federal benefits.
Additional details on the IDVA fiscal 2014 budget are available at budget.illinois.gov.
IDVA information can be found on pages 56-57 of the Agency Fact Sheets
(http://www2.illinois.gov/gov/budget/
Documents/Budget%20Book/
FY%202014/FY2014AgencyFactSheets.pdf).
IDVA accomplishments
Increased federal benefits for veterans -- Illinois veterans received over $33.5 million in federal benefits in fiscal 2012 through assistance by appeals officer staff adjudicating federal claims.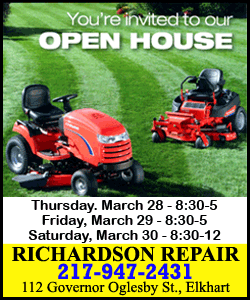 Enhanced outreach to veterans -- The department launched the Stand Up and Be Counted campaign, which provides online access to IDVA service officers and reaches some 4,500 Illinois veterans. The IDVA also publishes a monthly newsletter with a growing number of veterans and service organizations subscribing. In addition, the department conducted an online survey of female veterans to learn more about this underserved group among Illinois veterans.

Increased educational opportunities for veterans -- The IDVA increased the number of approved employer programs and educational institutions, thereby providing more opportunities for veterans to use GI Bill benefits and improving school readiness and postsecondary success for veterans.

Provided veterans with additional long-term care -- The department increased average hours of care provided to an increased average number of residents in the four Illinois Veterans' Homes.

Helped more homeless veterans -- The IDVA increased enrollment and completion of the number of homeless veterans through a transition process at the Prince Home. This program helps homeless Illinois veterans successfully transition to self-sufficiency.
[Text from Illinois Department of Veterans' Affairs file received from the Illinois Office of Communication and Information]