The discovery could force a new police investigation into the fate of the two from the late 1980s when the then wife of Nelson Mandela was becoming increasingly militant and people accused of spying for the apartheid government were being killed out of hand. The two were messengers for the armed wing of the African National Congress, which was a major anti-apartheid movement and is now South Africa's ruling political party.
South Africa's Truth and Reconciliation said in the late 1990s said that Madikizela-Mandela was responsible for the disappearances of 21-year-old Lolo Sono and his friend Siboniso Tshabalala, 19. Madikizela-Mandela has denied all knowledge of the men.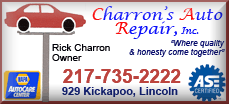 "We never thought that the cloud that has blackened the Sono family will be removed," a pastor told more than 100 family members gathered under a tent amid gravestones overgrown with grass at Avalon Cemetery.
"What we never thought we were going to see we are going to see," he added, referring to Sono's body.
Madeleine Fullard, head of the missing persons department of the National Prosecuting Authority, cautioned the families that DNA tests must be done and it could be months before definitive identifications are made.
Only then, she said, can the remains be returned to the families for burial, an important ceremony in African cultures that believe spirits roam the earth, ill at ease, until they have been properly put to rest.
Davis Tshabalala, brother of the missing 19-year-old, said his family had gone from mortuary to mortuary in search of the body at the time of his disappearance. Mortuary reports on the two bodies cited multiple stab wounds, Fullard said. The bodies were found in a field and buried here, the identities unknown.
In the late 1980s, people accused of spying for the apartheid government were routinely killed, including more than a dozen by the Mandela United Football Club, a group the former wife of Nelson Mandela used as bodyguards and, some charge, to get rid of perceived enemies. Nelson Mandela -- South Africa's future president -- was being held in prison at the time.
[Associated Press; By MICHELLE FAUL]
Copyright 2013 The Associated Press. All rights reserved. This material may not be published, broadcast, rewritten or redistributed.