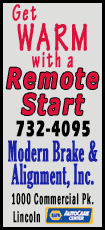 Two people involved in the planning confirmed the president's speech to the founders' summit of Organizing for Action, which was first reported by Politico Monday morning. They spoke on condition of anonymity because the event planned at a Washington hotel has not yet been officially announced.
The two-day meeting at a Washington hotel will include addresses by OFA chairman Jim Messina, a former White House aide who served as campaign manager for Obama's re-election; David Plouffe, a former White House senior adviser and Obama's 2008 campaign manager; and Jon Carson, a former White House official and the group's executive director.
A contribution form for the conference said tickets cost $50,000 per person. The form was part of a three-page "save the date" for the event obtained by The Associated Press.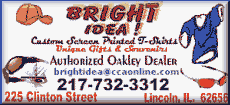 Organizing for Action is being run by former Obama advisers who have transformed his re-election campaign into a grassroots machine to support his initiatives. The group is raising millions from donors and generating support among activists for issues like gun control and an immigration overhaul.
White House press secretary Jay Carney reiterated Monday that OFA is "a separate organization" but said Obama will meet "periodically" with members of the organization. He likened the group to any other organization that promotes public policy and said "any notion, as we've talked about, that there is a price set for a meeting with the president is absurd and wrong."
Topics for the meeting with include a rundown of the policy issues the president intends to pursue and a discussion of recruitment and mobilizing strategies. Other speakers include former EPA administrator Lisa Jackson, Sara El-Amine, OFA's national organizing director, and Lindsay Siler, OFA's issues director.
Each session is expected to have about 100 attendees and will conclude Thursday afternoon.
[Associated Press; By KEN THOMAS and NEDRA PICKLER]
Follow Ken Thomas on Twitter at http://twitter.com/AP_Ken_Thomas and Nedra Pickler at http://twitter.com/NedraPickler.
Copyright 2013 The Associated Press. All rights reserved. This material may not be published, broadcast, rewritten or redistributed.