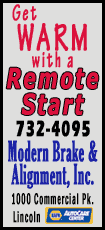 Today's highlight in history:
On March 11, 1888, the Blizzard of '88, also known as the "Great White Hurricane," began inundating the northeastern United States, resulting in some 400 deaths.
On this date:
In 1513, Giovanni de' Medici was proclaimed pope, succeeding Julius II; he took the name Leo X.
In 1861, the Constitution of the Confederate States of America was adopted by the Confederate Congress in Montgomery, Ala.
In 1862, during the Civil War, President Abraham Lincoln removed Gen. George B. McClellan as general-in-chief of the Union armies, leaving him in command of the Army of the Potomac, a post McClellan also ended up losing.
In 1930, former President and Chief Justice William Howard Taft was buried in Arlington National Cemetery.
In 1942, as Japanese forces continued to advance in the Pacific during World War II, Gen. Douglas MacArthur left the Philippines for Australia. (MacArthur, who subsequently vowed, "I shall return," kept that promise more than 2 1/2 years later.)
In 1959, the Lorraine Hansberry drama "A Raisin in the Sun" opened at New York's Ethel Barrymore Theater.
In 1965, the Rev. James J. Reeb, a white minister from Boston, died after being beaten by whites during civil rights disturbances in Selma, Ala.
In 1977, more than 130 hostages held in Washington, D.C. by Hanafi Muslims were freed after ambassadors from three Islamic nations joined the negotiations.
In 1985, Mikhail S. Gorbachev was chosen to succeed the late Soviet President Konstantin U. Chernenko.
In 1993, Janet Reno was unanimously confirmed by the Senate to be attorney general.
In 2004, 10 bombs exploded in quick succession across the commuter rail network in Madrid, Spain, killing 191 people and wounding more than 2,000 in an attack linked to al-Qaida-inspired militants.
In 2011, a magnitude-9.0 earthquake and resulting tsunami struck Japan's northeastern coast, killing nearly 20,000 people and severely damaging the Fukushima Dai-ichi nuclear power station.
Ten years ago: A U.S. Army helicopter crashed near Fort Drum in upstate New York, killing 11 soldiers. Recep Tayyip Erdogan (REH'-jehp TY'-ihp UR'-doh-wahn), the leader of Turkey's governing party, was named prime minister. After a four-day walkout that cost New York City $10 million, Broadway musicians settled the first strike on the Great White Way in nearly 30 years.