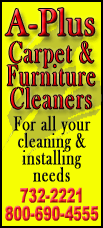 Today's highlight in history:
On March 12, 1933, President Franklin D. Roosevelt delivered the first of his 30 radio addresses that came to be known as "fireside chats," telling Americans what was being done to deal with the nation's economic crisis.
On this date:
In 1664, England's King Charles II granted an area of land in present-day North America known as New Netherland to his brother James, the Duke of York.
In 1863, Italian writer, poet and politician Gabriele D'Annunzio was born in Pescara.
In 1864, Ulysses S. Grant was promoted to the rank of general-in-chief of the Union armies in the Civil War by President Abraham Lincoln.
In 1912, the Girl Scouts of the USA had its beginnings as Juliette Gordon Low of Savannah, Ga., founded the first American troop of the Girl Guides.
In 1913, Canberra was officially designated the future capital of Australia.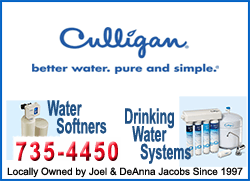 In 1923, inventor Lee De Forest publicly demonstrated his sound-on-movie-film system, called "Phonofilm," in New York.
In 1938, the Anschluss merging Austria with Nazi Germany took place as German forces crossed the border between the two countries.
In 1943, Aaron Copland's "Fanfare for the Common Man" had its world premiere with Eugene Goossens conducting the Cincinnati Symphomy.
In 1951, "Dennis the Menace," created by cartoonist Hank Ketcham, made its syndicated debut in 16 newspapers.
In 1968, President Lyndon B. Johnson won the New Hampshire Democratic primary, but Sen. Eugene McCarthy of Minnesota placed a strong second. The African island of Mauritius became independent of British rule. (On this date in 1992, Mauritius became a republic.)
In 1980, a Chicago jury found John Wayne Gacy Jr. guilty of the murders of 33 men and boys. (The next day, Gacy was sentenced to death; he was executed in May 1994.)
In 1993, Janet Reno was sworn in as the first female U.S. attorney general. A three-day blizzard that came to be known as "The Storm of the Century" began inundating the eastern third of the U.S. A series of bombings in Mumbai, India, killed 257 people (the explosions were allegedly masterminded by India's most wanted man, Dawood Ibrahim).