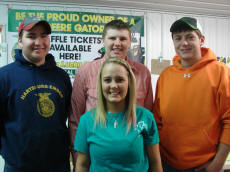 Hartsburg High FFA officers, left to right: Noah Cross, vice president; Jessie Eeten (front) chapter historian; Cole Baker, president; Dirk Conrady, secretary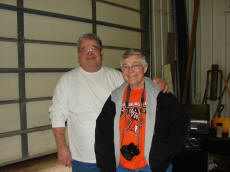 Dan Asher pauses for a picture with Betsy Pech, Hartsburg High ag teacher and FFA faculty adviser, before heading off to start cooking pork chops for lunch at the auction.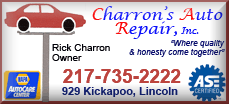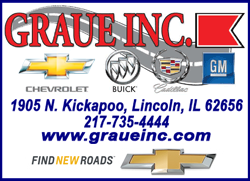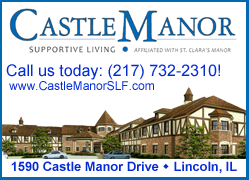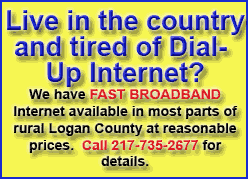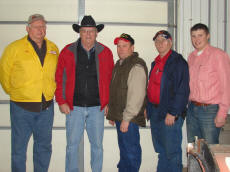 Area auctioneers who volunteered their time for the auction: left to right: Ron Knollenberg, Dan White, Dan Naughton, Les Payne and Cole Baker. Baker is the newest member of the auctioneer fraternity and is the Hartsburg FFA president for this year.

For the early birds, they caught something much better than worms. The FFA started serving a homemade biscuit and gravy breakfast at 7 a.m.