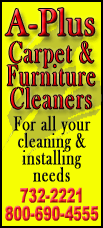 Especially to the runner-up.
Iowa State coach Bill Fennelly said early in conference play what everybody else was thinking -- that the Big 12 race was basically to determine who finished behind Baylor. The 23rd-ranked Cyclones wound up second in both the regular season and the tournament, which ended with Baylor's 75-47 title game victory Monday night.
"They are different than anyone in the country," Fennelly said after the final game. "They've proven that over the last two years."
Along with their three Big 12 tournament championships in a row, the Lady Bears (32-1) have won the league's last three regular-season titles as well -- going undefeated through the league for the last two. They became the NCAA's first 40-win team last season for an undefeated national title.
Griner scored 31 points, 23 by halftime as the two-time All-American outscored Iowa State by 10 points on her own. Odyssey Sims added 20 points with three 3-pointers in the first 4 minutes after halftime.
"Winning never gets old, especially this one," said Griner, one of five Baylor seniors. "We wanted to celebrate this, everybody did. This is our last go-around with the Big 12. Meant everything to us."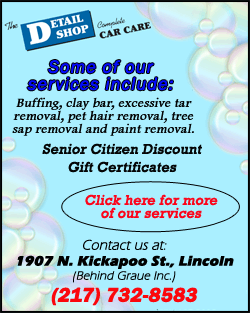 Now they can focus on winning the biggest prize one more time with their 6-foot-8 senior star.
Iowa State (23-8) got off to a good start with Anna Prins making a 3-pointer on its opening attempt before another long-range shot by Hallie Christofferson for a 6-5 lead. But the Cyclones then went more than 8 minutes without scoring, a span in which they missed six shots and had eight turnovers while Baylor scored 19 points in a row for a double-digit lead that just kept growing.
Baylor had the lead for good at 7-6 on Griner's putback after she grabbed the rebound of her only missed shot out of 12 attempts in the first half.
The Lady Bears' fifth Big 12 tournament title -- all coming in a stretch that began in 2005, the year of their first national title -- broke a tie with Oklahoma for the most in the league.
They will surely be the No. 1 overall seed in the NCAA tournament and will play their first games in two weeks on the Waco campus, where they have won a nation-best 55 games in a row. They have won 30 straight overall since losing to Stanford at a tournament in Hawaii a week into the season.
"It's always good to send a statement going into the NCAA tournament," Sims said. "We're just going out there having fun, one game at a time."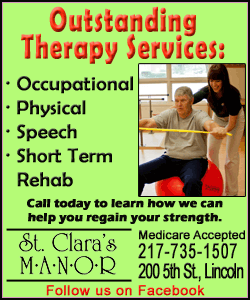 Baylor has won 49 consecutive regular-season and tournament games in the Big 12, though that streak doesn't include the NCAA regional final loss to then-conference foe Texas A&M two years ago in the American Airlines Center, where they won their latest tournament title.
"We had that epic disappointment along the way. I'm never going to forget that," coach Kim Mulkey said. "Those kinds of things motivate us."
The Lady Bears were up 41-13 at the break, holding Iowa State to the fewest points ever in a single half of a Big 12 tournament championship game.
Griner finished 14 of 17 shooting and had as many field goals as Iowa State's entire team when she came out of the game for good with 4:12 left.
When Griner got near the Baylor bench, she shared a long hug with Mulkey while getting a large ovation from an adoring crowd with the game being played only about 100 miles from the Baylor campus.
Sims, the junior All-American point guard and only non-senior in Baylor's starting lineup, reached down and patted the floor after hitting her third 3-pointer from in front of the Baylor bench. That put the Lady Bears up 50-18 and Iowa State called a timeout, during which Mulkey enthusiastically put her arms around Sims and patted the point guard on the back.
"When you look at a kid that works that hard on the defensive end of the floor, it's good to see her have an offensive production like that," Mulkey said. "I'm hardest on point guards. I was probably hardest on Odyssey in that film room (Sunday) night. ... When they have a game like today, you want to share it with them."
Prins had 20 points and Nikki Moody 12 for the Cyclones in their first Big 12 title game since 2007.
Baylor was coming off a tough semifinal matchup, a 77-69 victory Sunday over Oklahoma State, which was within three points in the final minute after the Lady Bears had a season-high 24 turnovers. While they never trailed, it was their only game against a Big 12 opponent this season decided by less than 10 points.
The championship game was more like the kind of games Baylor has had in its Big 12 run, lopsided with Griner playing a big part.
"I don't think there's any question that everyone kind of saw that bear kind of came out of hibernation kind of thing," Fennelly said.
[Associated Press; By STEPHEN HAWKINS]
Copyright 2013 The Associated Press. All rights reserved. This material may not be published, broadcast, rewritten or redistributed.