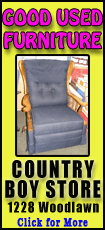 With a rare feel-good play energizing the Philadelphia 76ers, Wilkins muttered some trash talk.
"I didn't tell him nothing. I didn't want to fire him up," Wilkins said, smiling. "I said it under my breath."
For one of the few times in the last two months, the Sixers were the fired-up team.
Spencer Hawes had 24 points and 10 rebounds, Jrue Holiday added 15 points and 11 assists and Philadelphia beat the Brooklyn Nets 106-97 on Monday night.
Hawes set a season high for points and also had seven assists while helping the Sixers snap a five-game losing streak. Thaddeus Young had 16 points and 10 rebounds in coach Doug Collins' 100th victory with the team.
Evan Turner also scored 16 points and Dorell Wright had 10.
Deron Williams had 27 points and 13 assists for the Nets, who had won three in a row. Williams also passed 10,000 points for his career.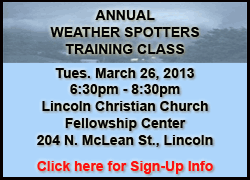 "It's just another number," he said of his milestone. "I'm more worried about the loss than the record or anything like that."
Philadelphia grabbed control in the second quarter and never trailed in the second half. It was a needed win for the Sixers, who had high expectations before center Andrew Bynum was lost indefinitely with knee injuries.
With the Sixers up big, Williams tried to rally the Nets on his own, and for a while it worked. He converted a three-point play and then sank two more from the free-throw line to get Brooklyn within eight in the fourth.
But Williams also threw the ball away on a baseline drive, and later missed an open look with the Nets down eight. The Nets missed seven of their next eight shots until Joe Johnson hit a 3 with 1:25 left to make it 101-95.
This time, the Sixers held on for just their second win in the last 14 games
"That's been our deal all year, we get going but lose our focus when we let them back in it," Hawes said. "We were able to sustain and that was the best 48-minute game we played in a while."
Philadelphia is hoping to make the most of some time at home following a winless three-game road trip. The Sixers have dropped 13 in a row on the road since beating the Los Angeles Lakers on Jan. 1 and are 6-23 overall.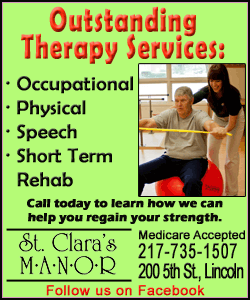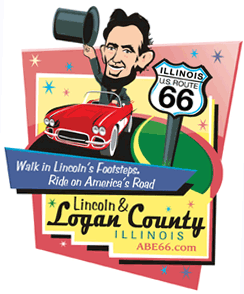 The Sixers continue their four-game homestand on Wednesday night against the streaking Miami Heat. After games against Indiana and Portland, they play 12 of their final 16 games on the road. That could be a stretch that not only keeps the Sixers in the draft lottery, but has them in the mix for a top-10 pick.
The Nets entered only 2 1/2 games behind New York for first place in the Atlantic Division. But they made only 11 of 16 free throws and shot 31 percent (6 of 19) from 3-point range while never mounting a serious charge at the Sixers. Johnson scored 20 points and Lopez had 19.
Wilkins, who scored 13, helped the Sixers build on their halftime lead with a pair of 3-pointers in the third that stretched the lead to 14. Wilkins hit his second 3, then blocked Lopez on the other end.
Hawes, the much-maligned 7-foot center, buried a jumper then turned a nice dish in the lane from Holiday into a one-handed dunk that had the Sixers thinking upset.
Hawes also settled down defensively and didn't let Lopez rattle him after hitting some early tough shots. Hawes has a habit of letting baskets scored against him affect his play offensively.
"Spencer's middle name is Frustration," Collins said.
The Sixers had a brief scare when Holiday, their All-Star point guard, appeared to hurt his right knee in the second half. Holiday, who hurt his right ankle last week against the Celtics, was gimpy on a few possessions after he banged his knee, but he said he was fine.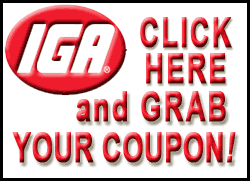 The Nets scored nine of the final 11 points of the third quarter to cut into the lead, but they couldn't overcome the Sixers in the final period.
"I'm way more concerned with our defense than our offense right now," coach P.J. Carlesimo said. "We weren't good tonight offensively, but 97 points on the road should be enough to win a game."
NOTES: New Eagles coach Chip Kelly visited Collins before the game. Collins said he told Kelly, "What an incredible city this is and how much they love their Eagles, the fan base here and stuff. ... I said, he couldn't find a better place to be a coach." ... The 76ers celebrated stat guru Harvey Pollack's 91st birthday. Pollack, who turned 91 on Saturday, got a phone call from NBA commissioner David Stern. Pollack said Stern told him it was "pleasure and an honor" to be his friend. He was a statistician and writer when Wilt Chamberlain scored 100 points. Pollack wrote "100" on a piece of paper and gave it to Chamberlain to hold for the classic black-and-white snapshot.
[Associated Press; By DAN GELSTON]
Copyright 2013 The Associated Press. All rights reserved. This material may not be published, broadcast, rewritten or redistributed.