He has plenty of years left to chase championships with the New York Knicks. He wishes he could say the same for his Orange in the Big East.
The mighty Big East -- long considered the most tradition-rich and prideful of nation's hoops conferences -- is splintering. And some of the players that helped give the conference its sterling reputation, including Anthony, are lamenting the end of an era.
"To see the way it's going now, it's kind of sad for me because I was there," Anthony said. "I was in it. I was part of those games. I was part of those rivalries. I was part of the Big East family."
So were Patrick Ewing and Alonzo Mourning. So were Chris Mullin and Mark Jackson. So were Ray Allen and Emeka Okafor.
"I don't know who is in the Big East now, to be honest," said Okafor, a former Connecticut Husky who plays center for the Washington Wizards. "I could tell you who was in it when I was in it. But now I'm all confused."
The conference's seven Catholic schools -- Georgetown, St. John's, Providence, Seton Hall, Villanova, Marquette and DePaul -- will form their own basketball-centric conference next year that will hold on to the Big East name, if not the cachet. Syracuse is headed to the ACC, leaving behind a storied rivalry with the Hoyas. Pittsburgh is headed there, too, while longtime hoops power UConn is joining South Florida, Cincinnati, Temple, Rutgers and Louisville in a new football-centered conference with Memphis, Central Florida, SMU and Houston.
This is the new way of life in this volatile era of conference realignments. The Big East alumni know that, but that doesn't mean they have to like it.
"I'm not a guy that wears red shorts underneath my suit," said Golden State Warriors coach Mark Jackson, who starred at St. John's in the 1980s. "But it is disappointing when you look at the history of the Big East, the great players, the great moments, the great teams. It is a sad day in college sports."
Under terms of the split, the new-look Big East will still hold its tournament at Madison Square Garden, the site of so much magic, so much drama and so many thrills over the last 25 years. Mullin led St. John's to the title in 1983, the first year the tourney was held in the Garden. Allen's game-winning shot in the 1996 title game lifted UConn over Allen Iverson's Hoyas. Syracuse beat UConn in six overtimes in a quarterfinal matchup in 2009. Kemba Walker averaged 26 points a game to carry the Huskies to the title in 2011. West Virginia and Louisville have made improbable runs in the Big Apple. It goes on and on.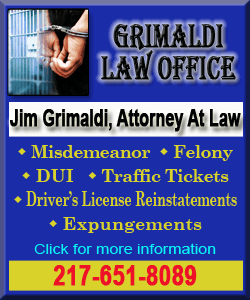 "Historical games," said Timberwolves forward and former Villanova standout Dante Cunningham. "We had six overtimes, two or three in the morning games. All type of great games. We've just been through so much as the Big East community. To see that go it hurts. I guess it's in the best interest of the schools."
Several alums mentioned the business side of the game with a shrug of the shoulders. That's just the way it is, today more than ever. They've learned that while playing or coaching in the NBA and are watching it trickle down to the college game more and more every day.
"People have to realize it is a business," Jackson said. "It is an absolute business. If it's going to be a business, it should be a business across the board. Coaches, institutions and players. That's for another day and another debate."
Lakers forward Metta World Peace, known as Ron Artest when he played at St. John's, likened it to the music business that he dabbles in on the side.
"Different businesses always merge and fail or grow and people move on," he said. "Very few businesses can sustain staying the same for years and years. Very few."
Maybe Metta has it right. College sports have always been looked at as different because of the emotions and connections they foster, both from alumni and the communities they inhabit. But in the end, these schools and these conferences are searching for ways to make more money, to appeal to a broader audience, to evolve. And as much as the traditions of the sport play a role in the allure, it's also being proven that they don't hold a candle to the pursuit of revenue and the power of football.
"It hurts," Cunningham said. "Kids that grew up watching the Big East, playing in the Garden. All that is slipping out the window. That all comes with the Big East. It was the best conference out there."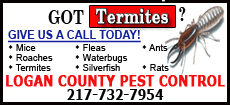 The seven existing teams expect to recruit a few other programs to fill out the new conference, but whoever decides to join won't be bringing any of the history, any of the contentiousness and certainly not any of the gravitas of Syracuse, UConn, Pitt and Louisville that made the Big East such a fierce conference for such a long time.
"All of that is history that we won't ever lose," Anthony said, "but we won't make anymore, either."
Everyone is getting together one more time, starting on Tuesday. Anthony will be watching, just as he always does. But it will be a little bit harder this time around. Sure, Syracuse has one more crack at the prestigious tourney title. But it might not mean as much.
As far as Anthony is concerned, "It's already gone."
[Associated Press; By JON KRAWCZYNSKI]
Follow Jon Krawczynski on Twitter: http://twitter.com/APkrawczynski.
Copyright 2013 The Associated Press. All rights reserved. This material may not be published, broadcast, rewritten or redistributed.