LCU baseball wins again
Send a link to a friend
[March 12, 2013] HOLLY SPRINGS, Miss. -- The Lincoln Christian University baseball team began a Southern road trip on Friday when they made their first stop at Holly Springs, Miss., to take on NCAA Division III Rust College. LCU grabbed another sweep as they won both games in their doubleheader, with scores of 12-6 and 14-3.
LCU (4-0) had the bats in their favor in the first inning, quickly putting up two runs in the top half of the inning. Rust College (0-4) responded with two runs in the bottom half of the inning. It was all LCU the rest of the way as they went on to outscore Rust College 10-4 after the second inning.

Senior pitcher Justin Walen (Shelbyville, Shelbville High) and sophomore pitcher Micah Wolfe (Mattoon, University of Northwestern Ohio) both got into action as Walen gave up three earned runs in three innings and Wolfe gave up one earned run in four innings.

In the second game, LCU again jumped out in the first inning, scoring two runs. Rust College countered by scoring a run in the bottom of the first inning. However, this game was much different as LCU took control by six runs in the third inning and four in the fourth inning. For the first time in the last two years, LCU was able to achieve a 10-run rule on an opposing team after the five-inning mark.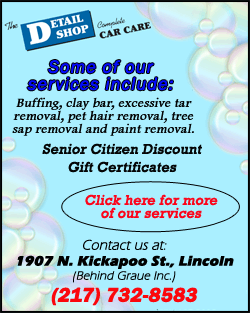 Sophomore pitcher Joey Burge (Lincoln, John Wood CC) got the start and the win for LCU as he gave up only one earned run in his five innings. He also held Rust to five hits in the game.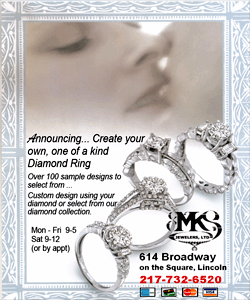 At the plate, LCU's Wolfe had a big day at the plate as he went 5-9, scoring six runs, three of them doubles. Sophomore Brennan Nassiff (Ankeny, Iowa, Ankeny High) went 3-6 from the plate, while also recording two RBIs. Sophomore Landon Liga (Saint James, N.Y., Smithtown High) went 4-8 from the plate, recording a team-high five RBIs on the day. Lincoln native Ty Unger recorded his first collegiate home run in the first game.
Next, LCU traveled to Springdale, Ark., to take on Ecclesia College (7-8) in a four-game series starting Monday.
___
LCU's School of Undergraduate Studies is a member of the National Christian College Athletic Association, Division II. Founded in Lincoln, Ill., in 1944, Lincoln Christian University's three schools -- the School of Undergraduate Studies, the Hargrove School of Adult & Graduate Studies, and the Seminary -- share a mission to nurture and equip Christians with a biblical worldview to serve and lead in the church and the world. For more information about the Red Lions, visit LincolnChristian.edu/athletics.
[Text from file received from Lincoln Christian University]