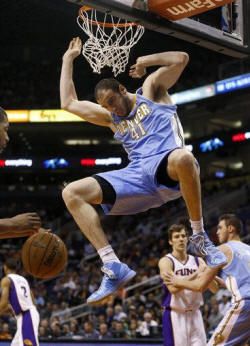 Koufos-led Nuggets beat Suns for 9th straight win
Send a link to a friend
[March 12, 2013] PHOENIX (AP) -- Kosta Koufos scored a career high 22 points on 10-of-11 shooting, mostly from point-blank range, and the Denver Nuggets ran their winning streak to nine games with a 108-93 victory over the Phoenix Suns on Monday night.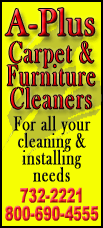 Corey Brewer added 20 points and Ty Lawson 19 as the Nuggets matched their longest winning streak of the season.
Denver dominated points in the paint 74-32, including an assortment of soaring dunks.
Wesley Johnson scored 18 and Marcus Morris had 16 for the Suns. Hamed Haddadi scored a career-high 13 for Phoenix.
The Nuggets return home to face the Knicks on Wednesday night in Carmelo Anthony's first game in Denver since leaving for New York
Denver led throughout the second half, but the Suns stayed within striking distance until the Nuggets finished the game with a 16-8 run over the final 4 1/2 minutes.
Neither team led by more than seven points in the first half, despite Denver's 38-16 advantage in points in the paint.
A 13-1 Phoenix run erased a 35-30 Denver lead and put the Suns up 43-36 on Michael Beasley's 19-footer with 5:19 left in the half. But the Nuggets outscored the Suns 17-7 the rest of the quarter to lead 53-50 at the break.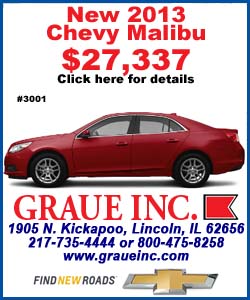 Denver scored the first six of the second half, the first four on fast-break layups by Lawson and Koufos, to go up 59-50 after Kenneth Faried's two free throws with 10:50 to go in the third.
The closest Phoenix got after that was 72-70 on Jared Dudley's 3-pointer with 3:10 left in the period. Layups by Brewer and Lawson boosted the lead to 76-70 and Denver led 80-74 entering the fourth.
The Nuggets took their first double-digit lead at 86-76 when Brewer made one of two free throws with 8:44 to play.
Moments later, JaVale McGee's huge dunk on a lob from Brewer made it 88-79, then Lawson's fast-break dunk after a turnover put Denver up 90-79 with 6:26 remaining.
Denver's nine-game streak matches its season best. The Nuggets' last loss was Feb. 22 at Washington.
NOTES: Denver is 20-6 against teams with a sub-.500 record. ... Of the Nuggets' first 26 field goals, 24 were in the paint. ... Phoenix C Jermaine O'Neal rejoined the team after his daughter's successful heart surgery but was not in uniform. ... Suns G Shannon Brown played for the first time since the All-Star break. ... Koufos' previous career high was 21 against Cleveland on Jan. 11.
[Associated Press; By BOB BAUM]
Copyright 2013 The Associated Press. All rights reserved. This material may not be published, broadcast, rewritten or redistributed.