In addition to workshops, the event offered a room filled with displays and information from local garden-related organizations. Doors at the Lincoln College Meyer-Evans Student Center opened at 8 a.m., with folks invited to come in and look around, visit with the exhibitors, and enjoy coffee and a sweet.

At 9 a.m. sessions began, with three speakers running at the same time for an hour each. After a brief break, the process was repeated with three new presenters. At 11:30 Dianne Noland, a University of Illinois horticulture instructor and host of the popular PBS series "Mid-American Gardener," finished out the day with a discussion on perennial gardening.

The first three workshops were "Container Gardens," presented by Anne and Lee Niepagen of Wendell Niepagen Greenhouses & Garden Center in Bloomington; Karen Lowery of Beason, speaking on "Herb Basics and Beyond'; and Jan Sickbert, of rural Macon County, who spoke about her experience with hummingbirds.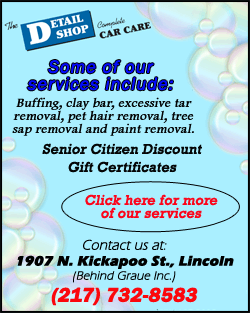 In speaking about container gardening, Anne Niepagen shared with a large group of attendees a variety of slides showing examples of unique and attractive containers. Included in some of the suggestions she offered were to use old tables or chairs, old clothing, shoes or boots, old cookie jars, an umbrella turned upside down, and a little red Radio Flyer wagon as plant holders.
She told the group that she is always having new ideas, something her husband and partner, Lee, doesn't always appreciate. She cited as an example her strong desire to someday come up with an old Volkswagen Bug and fill it with flowers.
She also talked about adding interest through mixing plant varieties, textures and colors.
In the second half of the Niepagens' presentation, Lee talked about the use of potting soils and mixes as well as feeding and fertilizer options.
While this talk was going on in the main cafeteria, in the board room Karen Lowery was sharing with her group the joy of herb gardening. She shared with the attendees how she plants her herb gardens between the rungs of an old wooden ladder, which helps keep them contained to a specific area and makes for an interesting look in her landscape.
She also talked about the wide variety of uses for herbs, from decorative to medicinal.
Included in her presentation was a wide variety of show-and-tell items. Various dried herbs were passed around the room for guests to examine and smell. Lowery showed the group how she makes herbed vinegars and had a number of those on display for everyone to see.
For the group of mostly women, one of the more interesting topics Lowery shared was that sage is used a great deal in medications for women's health. She also told the group that during the change of life, a leaf a day will eliminate hot flashes and help them sleep through the night.
In the back area of the cafeteria, Jan Sickbert spoke about the hummingbird sanctuary she and her husband have created at their rural Macon County home. The Sickberts' gardens are designed to attract hummingbirds, and they provide numerous feeders to help keep the tiny birds coming back.
Sickbert is a Macon County Master Gardener and in 2012 hosted a Master Gardener hummingbird festival at her home. Over 300 people attended. In addition, Vern Kleen, a master permit bander with the Illinois Audubon, captured and banded for research several hummingbirds in the Sickbert gardens.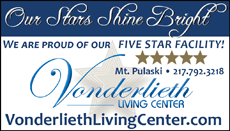 In the audience, Marge Aper of rural Lincoln was at that festival. She showed pictures and shared her story of Elliot, the hummingbird who came to live with them and stayed for quite some time. The Apers kept the bird fed and even caught and held him. Aper shared pictures of her holding the bird and of placing him in a special pink research bag so he could be weighed.
She said the bird was a Rufus, which is not commonly found in Illinois. Their natural habitat is in the states of Washington and Oregon. She said the bird had been banded for research, and the first two digits on the band were "L" and "8," which is how they came to call him Elliot.
Aper said the bird stayed in their yard until Jan. 22; then he moved on. She also said that it became quite a humorous thing for them, as her husband, Steve, would often say the couple couldn't go anywhere or do anything for a long period of time because they had to stay home "and feed the baby."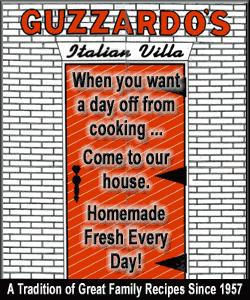 In the second set of workshops, Dr. Dennis Campbell of Lincoln College spoke on native plants and planting for spring. Chef Bill Turney, the founder of From the Field Cooking School in Morton, offered demonstrations on cooking with herbs; and Harry Lewis, horticulturist at the Illinois executive mansion, talked about the renovation of the gardens at the governor's mansion in Springfield.
In Campbell's presentation, he shared that he was a wolf in sheep's clothing because he is actually a zoologist with an interest in preserving the insect population. He spoke about the natural food chain for wildlife and said, "We should be gardening for insects, not against them." He said that through the use of chemicals and due to urbanization, we are losing insect populations and species that are the main food level between plants and predators. He added that the consequence is that we are also losing the predators.
Campbell said gardening with native plants will help improve the ecosystem. He offered tips on the good bugs gardeners should try to attract and the native plants that will help accomplish that.
While Campbell was speaking in the main cafeteria, the aroma of food cooking in the back area filled the room. Bill Turney was offering recipes and cooking demonstrations for his group, using herbs to enhance flavor and aroma as he prepared his dishes.
Turney prepared green beans with fresh herbs and walnuts, and poached salmon with tarragon sauce. He talked about the dishes, offered tips on use of herbs as well as other seasonings, and fielded many questions from his audience.
Harry Lewis hosted his session in the board room and shared a number of "before and after" slides showing work that has been done at the governor's mansion. He talked about repurposing items at the mansion, including cutting up some old columns on the grounds and reuniting the top and bottom sections to make standing planters.
Lewis shared that the mansion doesn't get much of a budget for gardening, so he relies heavily on help from a number of people, including inmates from Logan Correctional Center. He showed as an example some of the seating areas in the mansion gardens. He said some of the benches had been found in pieces in a shed. They were taken to Logan, and the inmate industrial arts department rebuilt them.
Lewis also talked about and showed pictures of the variety of garden attractions, including the water gardens and the hanging petunias.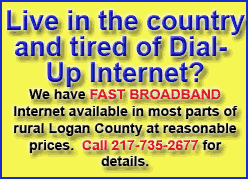 Throughout the morning of garden presentations, there came to light three buzzwords for effective gardening: thriller, filler and spiller. The Niepagens, Lewis and Dianne Noland all spoke about achieving eye appeal through these three ideas.
The words are simple and basically self-explanatory. Gardens that catch the eye will have the component of something that is exciting, or the thriller; something that ties everything together, the filler; and something that overlaps or drapes over the edges of containers, for example, as the spiller.
Noland's closing presentation for the day brought all the attendees into one room. With the cafeteria area filled almost wall to wall with guests, Noland talked about using perennials in the garden.
She explained the ideas of using a variety of plants with different colors and textures to increase interest, she but warned not to go too far. She said that gardeners can plant too many different plants in an area, which only serves to make the space confusing for those admiring it. She suggested choosing a variety but also repeating plants in a bed.
Noland showed several slides of gardens she has visited as well as gardens at her own home. She talked about framing the garden patch by aligning it with items in the background. She showed that these items could be walls of a building, a building off in the distance or a wooded area.
She also shared that simplicity works. She showed slides of creeping flowers over interesting stones and explained that a garden doesn't have to be big and showy to be visually attractive.
Noland also talked on adding seating to the garden area and working with water features.
At the end of the morning, dozens of door prizes were given out to attendees, with most of the items being donated by exhibitors.
In addition to all the Master Gardener activities Saturday, Lincoln College also offered a tour of their Outdoor Center for Environmental Education. Seating was limited on the tour, but all 15 spaces available were taken by those interested in seeing what the college is working on.
[By NILA SMITH]