The agency said Tuesday that it is adding new warnings to the label of Zithromax, which is commonly used to treat bronchitis, pneumonia and other infections.
Doctors should consider prescribing other antibiotics to patients at risk of heart problems, including those with irregular heartbeats or low levels of potassium or magnesium in their blood.
Zithromax, azithromycin, is more expensive than other antibiotics, but it's popular because it often can be taken for fewer days.
The FDA's action could convince doctors to choose other options for people prone to heart problems, though the new label notes that some other antibiotics have similar effects on the heart.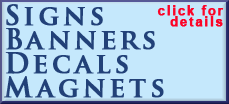 The new drug label follows a Vanderbilt University study released in May showing a slightly higher chance for deadly heart problems in patients taking the drug.
Researchers analyzed health records and data from millions of prescriptions for several antibiotics given to about 540,000 Tennessee Medicaid patients from 1992 to 2006. The highest risks were in Zithromax patients with existing heart problems.