LCU gets swept by Ecclesia

Send a link to a friend
[March 14, 2013] SPRINGDALE, Ark. -- Ecclesia College dominated the Lincoln Christian University baseball team in their four-game series Monday and Tuesday. Ecclesia won them all, with scores of 19-0, 12-2, 3-2 and 9-1. This was the last stop on LCU's spring break series in the Southern states.
In the first game against Ecclesia, LCU (4-4) put two new players on the mound in freshman Luke Webb (Ramsey, Ramsey High) and junior Collin Mattingly (Washington, Ind., Washington High). Webb and Mattingly had a tough time containing Ecclesia's bats. Ecclesia (11-8) recorded 14 hits compared with LCU's three.

In the second game, it was all Ecclesia again as they jumped to an early 9-1 lead in the first inning. LCU junior Jon Mangano (Lincoln, Lincoln Community High) was the starting pitcher, and junior Ted Babcock (Mentor, Ohio, Mentor High) relieved Mangano. Both had trouble finding the strike zone, giving up eight walks during the game and allowing Ecclesia to score their 12 runs on only six hits.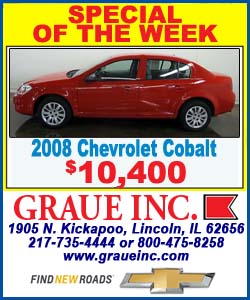 The highlight of the day for LCU was sophomore Scott Reynolds (Champaign, Unity High), who went 3-4 from the plate. For Ecclesia, freshman A.J. Arroyo (Boise, Idaho, Allan Hancock College) went 3-4 from the plate with five RBIs. Freshman Eckersley Villasmil (Maracaibo, Venezuela) also went 3-4 from the plate with five RBIs.
LCU put sophomore Joey Burge (Lincoln, John Wood CC) out on the mound in the third game. Burge was able to contain Ecclesia at the plate by only allowing three runs on the game, two of them being earned runs. In the six innings that he pitched, he also held Ecclesia to seven hits and one walk. Typical of this season, LCU allowed the opposing team to grab some early runs in the first inning as Ecclesia went up 2-0. LCU responded with two runs in the top of the fourth inning. Ecclesia closed out the game by scoring a run in the bottom of the fifth and preventing LCU from scoring again.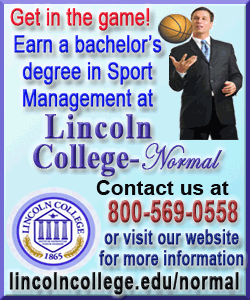 In the fourth game, LCU tried four different pitchers in an effort to figure out Ecclesia. Still, no luck as LCU allowed nine runs on six hits and nine walks.
In the last two games of the series, LCU sophomore Micah Wolfe (Mattoon, Northwestern Ohio University) went 3-7 from the plate, including a double. Burge also went 3-7 in batting. For Ecclesia, Villasmill had another big day as he went 3-7 with five RBIs. Freshman Yohan Melendez (Velencia, Venezuela) went 3-6 from the plate with two RBIs.
LCU can now rest until this weekend, when they host Maranatha Baptist Bible College (0-0) for a doubleheader at the LCU baseball field at 1 and 3 p.m.
___
LCU's School of Undergraduate Studies is a member of the National Christian College Athletic Association, Division II. Founded in Lincoln, Ill., in 1944, Lincoln Christian University's three schools -- the School of Undergraduate Studies, the Hargrove School of Adult & Graduate Studies and the Seminary -- share a mission to nurture and equip Christians with a biblical worldview to serve and lead in the church and the world. For more information about the Red Lions, visit LincolnChristian.edu/athletics.
[Text from file received from Lincoln Christian University]