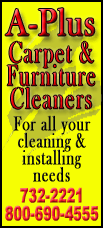 The auction is made up of a variety of items that have been donated to the senior center by various individuals and businesses in the area. The proceeds from the auction go to support the daily operations of the center, located at the corner of Pulaski and Kickapoo streets in downtown Lincoln.

Throughout the year, the Oasis offers numerous benefits to the senior citizens in Logan County. The doors are open for socialization, providing a place where people of similar age can gather and share their interests. The center offers opportunities for such activities as bridge tournaments, which are very popular.

In addition, the center offers midday meals and potlucks where everyone gets to share their cooking skills with friends.

The center also operates a bus that allows for out-of-town trips for the group.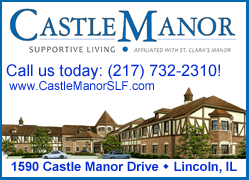 In addition, the center hosts a craft and gift shop. The items offered in the shop are handcrafted by Oasis members.
This year the auction is going to feature some really nice items. According to Dom Dalpoas, the director of the senior center, among the many items available will be a lovely cherry wood vanity with accessories, a new Burk water pump and an electric handsaw.
Donations from local merchants also include prepaid MasterCards, food, pet food, videos, a microwave and a Weed Eater. Some gently used items being offered are furniture, TVs, chairs, tables and books. There will also be lots of miscellaneous items, too numerous to list.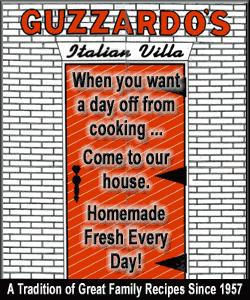 In addition to the auction, the Oasis will sell a variety of prepared foods for a noontime meal or snack.
On the menu will be a pulled pork meal that includes a sandwich, chips, vegetable, pie, and soda or coffee.
The pulled pork sandwich, pie, coffee, soda, and water will also be available as individually priced items throughout the auction. Again, the proceeds will go to the Oasis.
White Auction Service has been conducting this auction for the Oasis free of charge since its inception.
According to Dan and Pam White, it is an annual event that they look forward to, as it gives them another great opportunity to support a community that throughout their auction career has supported them.
For those interested in taking a sneak peek at the items that will be up for grabs, White will have an open viewing on Friday from 9:30 a.m. to 2 p.m.
Doors will open at 10:30 a.m. on Sunday, with the actual auction scheduled to begin at 1 p.m.
[LDN]