New Uniform Do-Not-Resuscitate Advance Directive form available
Citizens now have more options in treatment level
Send a link to a friend
[March 15, 2013] SPRINGFIELD -- The Illinois Department of Public Health has created a Uniform Do-Not-Resuscitate Advance Directive form that offers Illinoisans more health care options.
An advance directive is a written statement that you and your doctor prepare, indicating how you want your medical decisions to be made in the future if you are no longer able to make them for yourself. The new form adds a greater level of specificity when it comes to decisions about cardiopulmonary resuscitation, known as CPR, and life-support measures including being intubated, placed on a ventilator and fed through a tube.

The new advance directive form also meets requirements to nationally be considered a form for physician orders for life-sustaining treatment, known as a POLST form.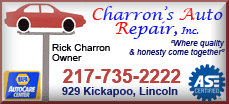 "Completing an IDPH Uniform DNR Advance Directive lets doctors, nurses and EMTs know what health care services you would like to receive if you are not able to tell them -- for example, if you suffer a stroke or heart attack and your heart stops beating or you stop breathing," said Dr. LaMar Hasbrouck, state health department director "The new form goes into greater detail about what level of care you would like and under what conditions you would receive it. Make sure to talk with your family and health care provider before completing an advance directive."
Hospitals, nursing homes and emergency medical services personnel in your residence or en route to a health-care facility are required to honor an advance directive. Older versions of the directive that have already been properly executed are still, and will continue to be, valid.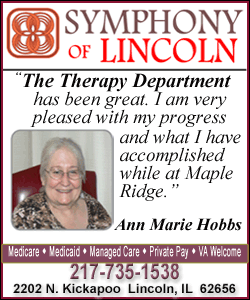 Things to should consider when completing an advance directive include:
Your medical condition and related medical considerations.

CPR in the event of an unforeseen accident (such as a car crash or choking on food).

Quality-of-life issues before and after CPR.

Use of CPR during surgery or other medical procedure.

Use of a mechanical ventilator.
For more information about the IDPH Uniform Do Not Resuscitate Advance Directive, visit http://www.idph.state.il.us/public/books/advin.htm.
Uniform Do Not Resuscitate Advance Directive:
http://www.idph.state.il.us/
public/books/dnrform.pdf
[Text from Illinois Department of Public Health file received from the Illinois Office of Communication and Information]