Union Pacific executive joins board of Lincoln Presidential Library Foundation
Robert Turner brings corporate relations experience to foundation that supports Lincoln Presidential Library and Museum
Send a link to a friend
[March 16, 2013] SPRINGFIELD -- Robert W. Turner has been appointed to the board of directors for the Abraham Lincoln Presidential Library Foundation, bringing years of experience in corporate relations to the board.
Turner has been the senior vice president of corporate relations for the Union Pacific Corp. since August 2000. He has companywide accountability for internal and external communications, advertising and brand management, public affairs, and media relations. He is also in charge of community and government affairs, as well as corporate philanthropy.

In addition, Turner heads the Union Pacific Foundation and the Union Pacific Railroad Museum. He also serves on the board of GoRail, a national organization supporting policies that assist the rail industry.

"In addition to being a successful businessman, Bob's knowledge and experience with Lincoln's railroading roles and as a railroad lawyer are great additions to our board," said Wayne W. Whalen, board chairman of the Abraham Lincoln Presidential Library Foundation.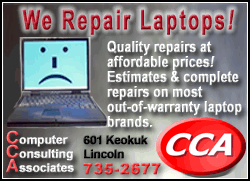 New members are chosen by the current board of directors. At the board's meeting on Feb. 27, Turner was appointed to a three-year term.
In other responsibilities, he serves on the executive committee of the Greater Omaha Chamber of Commerce, the National Action Alliance for Suicide Prevention, the board for the Public Affairs Council and the board for the Durham Museum.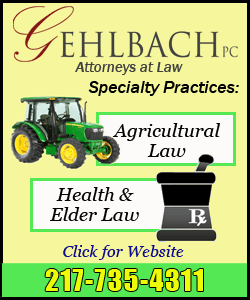 Before his work with Union Pacific, Turner served as vice president for public affairs at Champion International Corp.
Turner graduated from Northfield Mount Hermon School in Gill, Mass., and has a bachelor's degree in economics from Hiram College in Ohio.
The Abraham Lincoln Presidential Library Foundation supports the educational and cultural programming of the Abraham Lincoln Presidential Library and Museum; fosters Lincoln scholarship through the acquisition and publication of documentary materials; and promotes a greater appreciation of history through exhibits, conferences, publications, online services and other activities designed to promote historical literacy.
[Text from Abraham Lincoln Presidential Library and Museum file received from the Illinois Historic Preservation Agency]