Open houses scheduled to explain gypsy moth treatment program
Presentations to cover treatments in DuPage, Kane, Kendall and Will counties
Send a link to a friend
[March 16, 2013] SPRINGFIELD --The Illinois Department of Agriculture will have four open houses to explain its plans to treat parts of northern Illinois this year for the destructive gypsy moth.
Presentations are scheduled for March 18 in Montgomery, March 26 in Lemont, March 27 in Lisle and April 2 in Wheaton.

The Montgomery open house will cover plans to treat a 12-acre site in the Kane County community as well as 1,066 acres of Oswego in Kendall County. The open house will be from 4 to 7 p.m. Monday in the Oswegoland Park Districtís Civic Center, 5 Ashlawn Ave.

The open house March 26 in Lemont will be from 3 to 5 p.m. at the Midwest Golf House Complex, 11855 Archer Ave. It will review plans to treat an 8,380-acre site in Will County north of Joliet.

Treatments affecting 33,022 acres in Naperville and 5,079 acres at FermiLab will be the topic of the final two presentations. The Lisle open house March 27 will be from 3 to 6 p.m. at the Morton Arboretum, 4100 Illinois Route 53. The DuPage County Forest Preserve Headquarters, 3S580 Naperville Road in Wheaton, will host the April 2 open house from 5 to 7 p.m.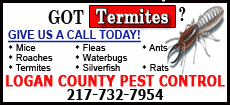 Treatments also are planned for 8,872 acres in Jo Daviess County and 6,116 acres in Winnebago.
The gypsy moth is a non-native pest that feasts on more than 250 species of trees and shrubs, but its preferred food source is oak leaves. Large populations are capable of stripping plants bare, leaving them vulnerable to secondary insect and disease attacks. Severe defoliation also can cause tree death.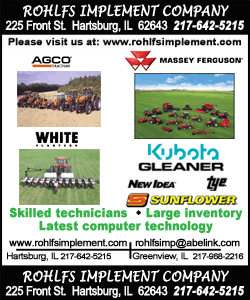 Infested sites will be treated with applications of either BtK, Bacillus thuringiensis var. Kurstaki, a naturally occurring bacteria used by gardeners as an environmentally friendly alternative to chemical pesticides; or with mating disruption, known as MD, a gypsy moth-specific pheromone that acts as a sexual attractant and prevents male gypsy moths from breeding. The BtK will be applied by helicopter in mid-May, and a second application will be made within the following two weeks. Airplanes will apply the pheromone flakes in late June.
Maps of the treatment sites are posted at www.agr.state.il.us. Click on the gypsy moth banner on the right-hand side of the home page and then select "Are You In a Gypsy Moth Treatment Area This Year?" to access maps that are searchable by both town and ZIP code. A list of the affected sites and their scheduled treatments is below.
[Text from Illinois Department of Agriculture file received from the Illinois Office of Communication and Information]
---
| | | | | |
| --- | --- | --- | --- | --- |
| | County | Acreage | Treatment | Product |
| Oswego | Kendall | 1,066 | BtK | Valent 48b Organic |
| Montgomery | Kane | 12 | BtK | Valent 48b Organic |
| Fermi MD | DuPage | 5,079 | MD | Disrupt II |
| Galena | Jo Daviess | 8,872 | MD | Disrupt II |
| Joliet | Will | 8,380 | MD | Disrupt II |
| Naperville | DuPage/Will | 33,022 | MD | Disrupt II |
| Shirland | Winnebago | 6,116 | MD | Disrupt II |