Jessica Khoury's new book, "Origin," has as many dips and twists as a roller coaster ride. It will leave readers bracing and plummeting as she deftly weaves a tale that is part thriller, part science fiction and part romance. By the last page, the reader's nerve endings will tingle from the thrills!
In 1902 a scientific team came to the Amazon jungle to study the plant life for the making of medicines. The natives told of a flower called "elysia" that grew only in one secluded glen and which was believed to extend life. From its nectar was created a serum that was used in trials through generations of lab rats. One special rat, born in 1904, was still alive.
Eventually scientists build the research facility of Little Cambridge, which is now home to 17-year-old Pia. The fenced compound is the only world she has ever known. She was born here, the culmination of many generations of experiments. The scientists who are her family (she calls them Uncle or Aunt) have nurtured her, educated her and protected her. They have literally given up their lives to be a part of the work at Little Cam. Contact with the outside world is forbidden, along with any maps, nonscientific materials, radios, phones... anything that would jeopardize their research and the effort to keep what they do hidden from the outside.
You see, in Pia they have created a biogenetically engineered perfect person. She is immortal. She cannot die. Her destiny is to join the team and help create a new race of humans who will not sicken or be injured. She has always known this and is anxious to finish her studies and become a part of the work done at Little Cam. At least she was until a new biomedical engineer, Harriet Fields, arrives from outside.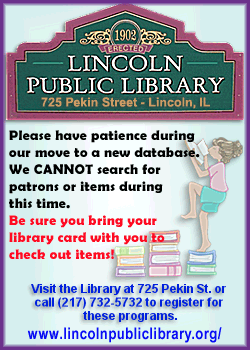 Miss Fields has not learned to guard her words yet, creating a curiosity about the outside that had never plagued Pia before. On Pia's birthday, Harriet secretly gives her a map of the world, unleashing a chain of events that make Pia start to question what she has been taught all these years.
When a storm fells a large tree, creating a hole under the compound's electric fence, Pia takes a huge risk slipping out to stand in the jungle for the first time. There she meets a boy, Eio, who takes her to his village in the jungle. Pia is fascinated with the native people and they with her. The lure of someone her own age is too much and Pia starts finding ways to slip out and visit Eio, whom she learns is the son of a native woman and one of the scientists from Little Cam.
Hiding her secret becomes difficult and more dangerous as she begins to learn what the research at Little Cam really entails. As she comes closer to her final test to become one of the team, her conflict between the two worlds mounts, leaving her with the dilemma of choosing between her dream of becoming a scientist or protecting the people whom she has started to love.
"Origin" and other thoroughly satisfying reads are available in the Youth Services Department at the Lincoln Public Library, 725 Pekin St. Come visit the young adult section soon.
[Text from file received from Louella Moreland, Lincoln Public Library District]
Ms. Lou's blog: lincolnpubliclibraryupdates.blogspot.com