(Copy of questionnaire responses)

How Many Employees: 22

How long have you been a Chamber member?
6 Months

I joined the Chamber because…
We like to be involved and interact with the community and there is no better way to do this than be involved with your local Chamber of Commerce.

Why did you decide to invest in Logan County?
Logan County, and Lincoln, in particular has a great, small town feel to it, but also receives heavy traffic from 1-55. We thought our store would fit nicely into this mix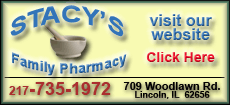 What products and services do you offer to Logan County?
At The Trading Post, you can find anything you could ever want, all under one roof. From essential items to wacky gifts to antiques of all sorts. WE have just what you've been looking for. We buy, sell, and trade in antiques and collectables, coins, gold silver, electronics, and pretty much anything else. We buy scrap metal too!
What does the future of your business look like?
We would like expand our products and services offered to the community. We want to become a staple of Lincoln.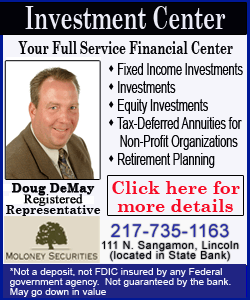 Five "Did you know" Facts about Uncle Buck's Trading Post
1. We are a registered U-Haul dealer? Come see us for all your moving needs!
2. We pay the best prices in town for all gold, silver, and pre-1965 coins.
3. We also buy and sell cell phones, game systems, and all other types of electronics.
4. We have the best selection of antiques and collectables in Lincoln. A little bit of something for everyone.
5. We are buyers of anything and everything. If we think there is a market for it, we'll buy it.
Contact Person: Barb Hipsher, 217-415-9475
[Text copied from file received from the Lincoln/Logan County Chamber of Commerce]