No. 3 Indiana way too much for Illinois
By Greg Taylor

Send a link to a friend
[March 16, 2013] CHICAGO -- After winning dramatically on Thursday in the Big Ten quarterfinals via a Brandon Paul jumper, Illini fans far and wide began to dream of another deep conference tourney run. Could this be 1999 all over again, when Lon Kruger's 11th-seeded team won three games in three days and challenged Michigan State for the title on day 4? Could this be 2008, when Bruce Weber's 10th-seeded squad did the same thing, shocking the conference with a run to Sunday? Could Illinois find the magic from Feb. 7, when this Illini team -- losers of 6 of 7 -- outscored the No. 1 team in the land 45-31 down the stretch to pull off the unthinkable? Could it be?
In a word? No. Not even close. From the get-go on Friday, Indiana was better on offense, better on defense and cruised to a 16-point win, 80-64.

This is really hard for me to write -- I have over 43 years of IU basketball dislike built up inside of me -- but this Hoosier squad has it all and plays basketball the right way. They have the inside-out game of Cody Zeller down low and a plethora of skilled perimeter shooters to go with Victor Oladipo -- the Sporting News national player of the year. Their coach, the always clapping Tom Crean, has rubbed many the wrong way -- including Michigan assistant coach Jeff Meyer, whom Crean screamed at on Sunday in Ann Arbor at the conclusion of Indiana's exciting rally to win an outright conference title. But Crean can coach, and this was obvious Friday in Chicago. The Hoosiers look like they might be still be playing in Atlanta the weekend of April 6-7.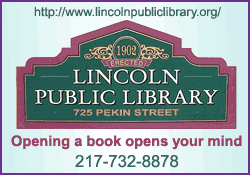 As for the game, Illinois struggled early and often, scoring just five points in the first 12 minutes of the game. I wish I could say this was all Illinois -- missing wide-open shot after wide-open shot. But Indiana simply guarded Illinois in a way few have this year. Do I wish referees Mike Kitts and Mike Sanzere would have called hand checks and grabs? Of course. But if you can get away with it, more power to you, and Indiana shut Illinois down in the first 15 minutes of the game. Especially strong defensively were Indiana guards Yogi Ferrell and Victor Oladipo, and this duo held Brandon Paul and D.J. Richardson to 4-23 shooting on the day. That's right, 4-23. When Illinois' two senior guards go 4-23 from the field, they flat-out aren't going to win. Ever.
Illinois seemed to bring a renewed energy and spirit offensively in the second half, but once again, Indiana had the answer, exploding on offense, shooting 65 percent from the field and knocking down big shot after big shot to quell possible Illini rallies. Illinois fought and did their best to get the game under 10, finally getting there with the IU lead at 60-52 at the 8:17 mark of the game. Illinois actually had two open looks to cut into the lead further, but Nnanna Egwu's 17-footer and Tracy Abrams' 3-point attempt both rimmed out, and within a couple of minutes the lead was back to 13 and Illinois was all but finished.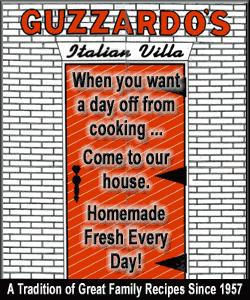 The good news for Illinois is this: Everyone we've talked to this weekend thinks Illinois is in really good shape for the NCAA tournament, something that has not been the case at all in recent years. In terms of seed speculation, I've heard anywhere from a No. 7 all the way down to a 10. Personally, I don't want to see Illinois with an 8 or 9 seed, because that means playing a No. 1 seed in their second game if they survive their first. But in reality, it doesn't matter -- I'm just thrilled that Illinois is back in the NCAA tournament, and the program's arrow seems to be pointing in the right direction.
Don't forget, it was exactly one year ago today -- the Friday of the BTT -- when Bruce Weber was fired and Illini nation wondered how long it would take for Illinois to get back. No one -- and I mean no one -- envisioned the season Illinois has had. Coach John Groce should feel really good.
Here's hoping for a good NCAA draw and the Illini's first appearance in the Sweet 16 in almost a decade.
P.S. Happy 17th birthday to my daughter Jordan -- you are such a blessing! Have a great day today.
[By GREG TAYLOR]