'Champions' sought now for nationwide cancer prevention study coming to Springfield, Taylorville
American Cancer Society seeks residents interested in fighting back against cancer

Send a link to a friend
[March 19, 2013] SPRINGFIELD -- What if you could prevent even one family member from hearing the words "You have cancer"? The American Cancer Society is seeking cancer fighters -- "champions" -- in the Springfield area who are interested in helping to spread the word about the importance of participating in Cancer Prevention Study-3, known as CPS-3, a historic nationwide study to help researchers better understand the genetic, environmental and lifestyle factors that cause or prevent cancer.
A kickoff event will take place on March 26 at Simmons Cancer Institute at Southern Illinois University, 315 W. Carpenter in Springfield. The event will begin with registration at 5:30 p.m. A one-hour program will follow at 6 p.m. CPS-3 champions will receive all the information they need to help educate and recruit community members to enroll in CPS-3 this coming May.

"This is a once-in-a-generation opportunity for Americans to participate in lifesaving cancer research," said CPS-3 champion and enrollment lead Brandi Melton. "We are excited to offer this opportunity for area residents to make an appointment and enroll in the study at their convenience between May 1 and May 22. Our goal is to recruit 100 or more CPS-3 champions and enroll a total of at least 850 participants during this time. In order to reach these targets, we need passionate people who are committed to fighting cancer.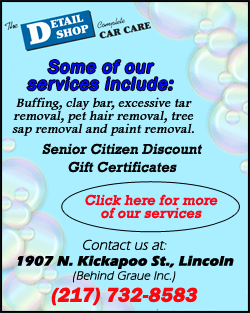 "While the American Cancer Society has been conducting these types of studies for decades, their world-class research department can only study new and emerging cancer risks if members of the community are willing to become involved."
Anyone who is interested in becoming a champion to promote participation in the study is welcome to do so. There are no specific ages or other eligibility requirements.
There are, however, eligibility considerations for those who wish to enroll in the study. Men and women who are willing to commit to the study must be between the ages of 30 and 65 and never have been diagnosed with cancer. The study will enroll a diverse population of 300,000 people across the United States.
To enroll, individuals provide a waist measurement, give a small blood sample and complete a comprehensive survey online or at the enrollment site. Over the course of the study, participants will be asked to fill out follow-up surveys every few years.
"Many individuals diagnosed with cancer struggle to answer the question, 'What caused my cancer?' In many cases, we don't know the answer," said Stephen Hunt, director for the American Cancer Society's Western Region. "CPS-3 will help us better understand what factors cause cancer, and once we know that, we can be better equipped to prevent cancer."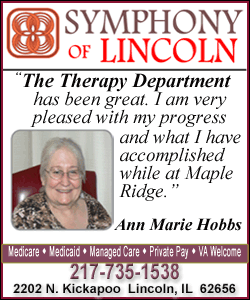 Whether you are a cancer survivor, caregiver or are interested in honoring a friend or loved one who has battled cancer, you are invited to serve as a CPS-3 champion. To RSVP for the kickoff, call 217-523-4503, ext. 3.
If you would like to enroll in the study now, enrollment appointments may be made online anytime at www.cps3Illinois.org.
For background and complete information about CPS-3, visit www.cancer.org/cps3 or call toll-free 1-888-604-5888.
___
The American Cancer Society combines an unyielding passion with nearly a century of experience to save lives and end suffering from cancer. As a global grass-roots force of more than 3 million volunteers, the American Cancer Society fights for every birthday threatened by every cancer in every community. The organization saves lives by helping people stay well by preventing cancer or detecting it early; by helping people get well by being there for them during and after a cancer diagnosis; by finding cures through investment in groundbreaking discovery; and by fighting back by rallying lawmakers to pass laws to defeat cancer and by rallying communities worldwide to join the fight.
As the nation's largest nongovernmental investor in cancer research, contributing more than $3.5 billion, the American Cancer Society turns what we know about cancer into what we do. As a result, more than 11 million people in America who have had cancer and countless more who have avoided it will be celebrating birthdays this year. To learn more about the American Cancer Society or to get help, call 1-800-227-2345 anytime, day or night, or visit www.cancer.org.
[Text from file received from the American Cancer Society, Illinois Division]