Rare goat at Miller Park Zoo gives birth
Zoo's San Clemente Island goat has kid
Send a link to a friend
[March 20, 2013] BLOOMINGTON -- A rare breed of goat at the Miller Park Zoo is the latest animal to give birth at the facility. Breeze, one of the zoo's San Clemente goats, has given birth to a kid.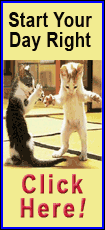 The goats are native to San Clemente Island, one of the Channel Islands off the coast of
California. The goats are listed as a critically endangered heritage breed. The global population of San Clemente Island goats is under 500.

Miller Park Zoo is home to five adult San Clemente Island goats: four females -- Bella, Valencia, Becca and Breeze -- and one male, Poseidon. Each of the adults is 1 to 3 years old. The captive birth of this rare goat breed is the third consecutive year kids were born at the zoo.

The Miller Park Zoo was the first to ever have a San Clemente Island goat born in the state of Illinois. Only a small number of zoos exhibit San Clemente Island goats. Miller Park Zoo is the only accredited facility in the state to exhibit this breed.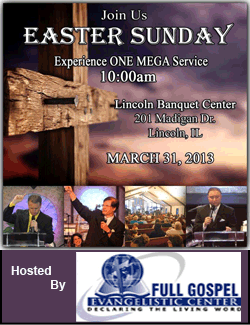 The animals' characteristics include a smaller size. This breed of goat is relatively small but larger than dwarf breeds. They are typically red or tan with black markings.
The kid born to Breeze is not the only goat to be born this spring. Valencia is also pregnant and expected to give birth soon.

The goat kid is a male and can be seen on exhibit in the Children's Zoo.

[Text from Miller Park Zoo news release received from Bloomington Parks & Recreation]