Lincoln College to present 'Woyzeck'

Send a link to a friend
[March 23, 2013] The arts schedule for Lincoln College is huge in April, with a theater performance as well as dance, jazz and chorale concerts. Leading off is the latest offering by the theater department. Professor Martin Holden has selected the play "Woyzeck" (pronounced voy-check) by 19th-century German playwright Georg Buchner.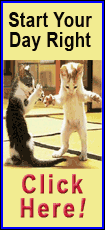 Buchner chose as his subject the common man and his reaction to the tribulations of life. This theme of the common man was a divergence from the usual subject of plays for this time period, which usually examined the rich and powerful and royalty.

Buchner was never recognized as a playwright during his short life of 23 years, but his body of work was discovered by relatives after his death. It was realized that his writing was exceptional, and the subject matter resonated with early 19th-century society. "Woyzeck" is considered a seminal work and is still popular with 21st-century productions.

Holden is directing "Woyzeck" with senior theater major Casey Barretts. Barretts has also designed the lighting -- all part of her senior project in the Lincoln College bachelor's program in theater.

In addition, Allen Mendez, a student in Professor Scott Woger's jazz program, has written an original jazz score for the play. Mendez and three other jazz students will provide live music for the performance.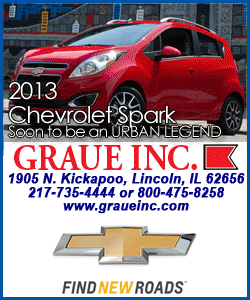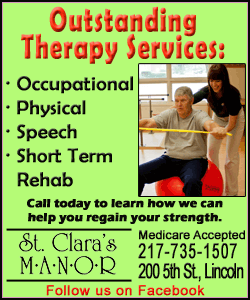 "We are doing something new for this show," Holden said. "Normally we have an open casting call for LC theater productions, but for 'Woyzeck' we have theater majors only in the cast and providing technical help."
Nine members of the LC theater program are in the cast.
"Woyzeck" will run April 10 through April 13 at 7:30 p.m. in the Hostick Theater in the Johnston Center for Performing Arts on the college campus. A Sunday matinee will be presented on April 14 at 2 p.m.
The Hostick Theater is a small venue, so Holden recommends reservations should be made by calling the Lincoln College box office, 217-732-3155, ext. 280. Ticket prices are $5 general admission, $3 for students and seniors, and $1 for Lincoln College students.
Because of the subject matter and language, Holden advises discretion by those planning to attend. He may be contacted at 217-732-3155, ext. 276, or by email at mholden@lincolncollege.edu.
[By CURT FOX]