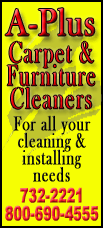 Whether it is a new farmer needing to pay for land and get an operation set up, buying equipment, tools and entering a first year of inputs, or if it is one who is experienced, needing to replace equipment or a get bridge loan, there usually comes a time to borrow, especially in a low production year.

The drought of 2012, while not necessarily a deterrent for any new farmers who would join the agricultural fray, did leave most farmers of Logan County with a much smaller yield than in previous years.

The average corn yield for Logan County's 2012 harvest was 96.5 bushels per acre, a significant 44 percent drop from the 2011 yield of 173.4 bushels of corn per acre.

Beans fared in a similar manner, but better. Due to some late-season rainfall, the soybean harvest did not fall as sharply as expected. With the average yield for Logan County dropping from 54.6 bushels to 47.3 bushels per acre, beans were down by only 13 percent.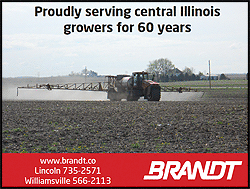 There are people who say that weather often occurs in cycles. If that is the case, there is the possibility that a drought of similar magnitude could occur again, especially if the relatively dry winter is any indication.
The decrease in corn and beans per acre hit the farming community rather hard, but this is not to say that people were unprepared for such an event. Quite the opposite. With the aid of federal programs and crop insurance, farmers were prepared for a drought like that of 2012.
From the perspective of people like Rick Harbarger, a farmer and banker, the possibility of a continued drought cycle does not discourage the farming community.
"Crop insurance is an advantage, even if there is more of a drought," said Harbarger. He added that even if the weather is more advantageous this year, having insurance is still a good idea for farmers.
Harbarger himself farms under a revenue protection plan with a harvest price option, or HPO. Under an HPO, revenue guarantees increase when the harvest price exceeds the projected price for a given year.
Harbarger says he is more than willing to pay for crop insurance, as high coverage levels will help to ensure he sees a good financial turnout after a season.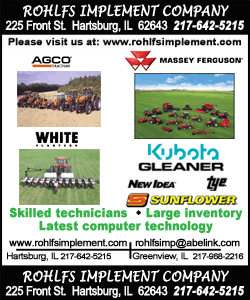 "I bought crop insurance starting in 1989, though I really needed it in '88," says Harbarger. The drought of 1988 continues to come to mind when thinking of 2012.
There is still a question left to answer: What about those farmers who do not decide to purchase crop insurance?
From what Harbarger has seen after 2012, those without crop insurance did not fare too badly, all things considered.
"As for the customers I have worked with, I think there were only a couple of people who didn't have crop insurance, and they still did OK," said Harbarger. He attributed this partially to farmers receiving loans in order to make up for lost profit.
Harbarger still recommends to those who do not already do it, that they purchase crop insurance.
Harbarger is an employee of Logan County Bank and farms 650 acres, primarily corn, between Elkhart and Mount Pulaski. He has been farming since 1977.
[By DEREK HURLEY]
Spring 2013
Logan County Farm Outlook