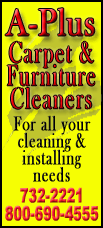 Alexander Sympson was a Lincoln friend as a child and a political supporter as an adult. The items he and his family collected were donated by the estate of a descendant, John Hake of Delray Beach, Fla.

"It was important to Jack Hake that his collection be publicly accessible, and the Abraham Lincoln Presidential Library is the perfect place to fulfill his wishes," said Fred MacLean, Hake's longtime friend, attorney and personal representative of his estate.

Among the 49 items in the collection are two letters by Lincoln himself. In one from 1858, Lincoln says he'll see Sympson during his Senate campaign against Stephen A. Douglas. Lincoln did indeed stay with Sympson and his wife, Nancy, when the campaign brought him to their town of Carthage.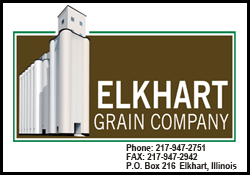 The second letter is from 1861, when Lincoln, now the president, arranges a job for Sympson's son. He calls Sympson "one of my best friends."
The two men were born near each other in Kentucky and knew each other as boys hanging around the local mill. They met again as adults in Illinois, when Lincoln was a prominent attorney and politician and Sympson was a leading figure in Hancock County.
In addition to the Lincoln letters, the collection includes an 1851 letter by Douglas informing the Senate that he had moved from Quincy to Chicago and would now qualify for a smaller amount of travel money for his trips to Washington.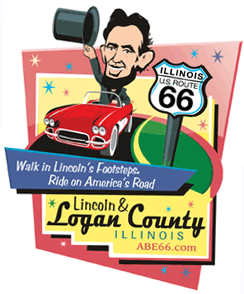 It also includes signatures from Ulysses S. Grant and D.R. Locke, a humorist who wrote under the name Petroleum V. Nasby. Lincoln was a fan of "Nasby" and was reading his work aloud to friends on the night of his re-election and the day of his assassination.
"This collection is a wonderful addition to the presidential library," said Eileen Mackevich, director of the Abraham Lincoln Presidential Library and Museum. "We thank Mr. Hake for ensuring the public will benefit from his family legacy, and we hope his example will inspire others to do the same."
Hake, Sympson's great-great-grandson, donated his collection to the library's foundation. The foundation then gave the documents to the presidential library.
"The Hake Collection provides a unique, extraordinary look into a family's history and the Lincoln and Civil War era," said Carla Knorowski, chief executive officer of the Abraham Lincoln Presidential Library Foundation. "We are truly grateful for Mr. Hake's commitment to the life and legacy of Abraham Lincoln and his times."
[Text from Abraham Lincoln Presidential Library and Museum file received from the Illinois Historic Preservation Agency]