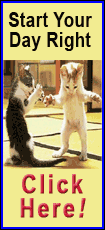 Today's highlight in history:
On May 1, 1963, James W. Whittaker became the first American to conquer Mount Everest as he and Sherpa guide Nawang Gombu reached the summit.
On this date:
In 1707, the Kingdom of Great Britain was created as a treaty merging England and Scotland took effect.
In 1786, Mozart's opera "The Marriage of Figaro" premiered in Vienna.
In 1898, Commodore George Dewey gave the command, "You may fire when you are ready, Gridley," as an American naval force destroyed a Spanish squadron in Manila Bay during the Spanish-American War.
In 1911, the song "I Want a Girl (Just Like the Girl That Married Dear Old Dad)," by Harry Von Tilzer and Will Dillon, was first published.
In 1931, New York's 102-story Empire State Building was dedicated. Singer Kate Smith made her debut on CBS Radio on her 24th birthday.
In 1941, the Orson Welles motion picture "Citizen Kane" premiered in New York.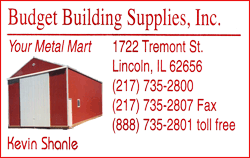 In 1960, the Soviet Union shot down an American U-2 reconnaissance plane over Sverdlovsk and captured its pilot, Francis Gary Powers.
In 1961, the first U.S. airline hijacking took place as Antulio Ramirez Ortiz, a Miami electrician, commandeered a National Airlines plane that was en route to Key West, Fla., and forced the pilot to fly to Cuba.
In 1963, the Coca-Cola Co. began marketing TaB, its first low-calorie beverage.
In 1971, the intercity passenger rail service Amtrak went into operation.
In 1982, the World's Fair in Knoxville, Tenn., was opened by President Ronald Reagan.
In 1992, on the third day of the Los Angeles riots, a visibly shaken Rodney King appeared in public to appeal for calm, pleading, "Can we all get along?"
Ten years ago: President George W. Bush, co-piloting an S-3B Viking, landed on the deck of the carrier USS Abraham Lincoln off the Southern California coast; standing below a banner strung across the ship's bridge proclaiming "Mission Accomplished," Bush declared that major combat in Iraq was over, but also said "difficult work" remained ahead. A magnitude 6.4 earthquake killed 177 people in Turkey.