Delavan Civil War Days Saturday and Sunday

Send a link to a friend
[May 01, 2013] DELAVAN -- The public is invited to the second annual Delavan Civil War Days, a free event on Saturday and Sunday. It has more than doubled from the 2012 program, and it is expected that more than 250 re-enactors will converge on Delavan. More than a dozen cannons and at least two dozen horses are expected.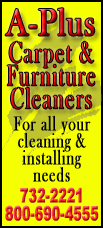 After a very successful inaugural event, the Delavan Community Historical Society voted to continue to provide central Illinois with this first-class living history weekend.

On the schedule are multiple battles and skirmishes, a parade, as well as several demonstrations and speakers.

This year, the battles portrayed will feature scenarios from 1863. On Saturday there will be a portrayal of Buford's Stand during the first morning of the Battle of Gettysburg, and on Sunday will be a re-creation of a portion of the Battle of Chickamauga. Sunday's battle will include the use of one of the country's first repeating rifles.

Internationally acclaimed author, storyteller and historian Brian "Fox" Ellis will give first-person narrations of Peorians who served during the Civil War. He will also be in character throughout the weekend as Gen. "Black Jack" Logan.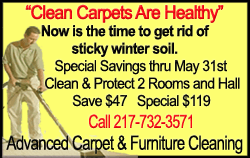 The 33rd Illinois Volunteer Infantry Band will also perform during the weekend, as well as for the period ball on Saturday evening.
The weekend will include appearances by several generals. Gen. Grant will be accompanied by Gen. Custer, representing the Union army, and Gen. Lee, Gen. Stuart and Gen. Jackson will arrive for the Confederacy. While in first-person character, the generals will give a perspective on the War Between the States during 1863. They will also be available for pictures and questions throughout the weekend.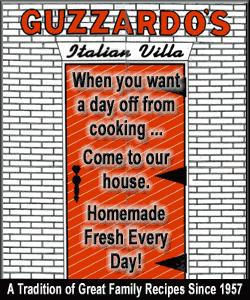 There will be an undertaker and medical display where you may catch a live embalming or amputation.
Stop by the phrenology tent and have your head examined by Dr. Phineas Fairhead. A practical phrenologist by trade, Dr. Fairhead will examine the shape of your head to determine one's strengths and weaknesses.
Women in attendance will be treated to a tea and fashion show featuring mannerisms and styles of the Victorian era. Re-enactors will be on hand to show off their period dresses and sewing techniques.
The event will also feature a U.S. marshal who will be roaming the streets and making arrests.
There will be plenty of children's activities, including a scavenger hunt and a cannon that shoots candy. Kids can line up and race to pick up candy after the cannon is fired.
There will be an old-fashioned homemade root beer stand and many other period-style vendors known as sutlers.
For more information and schedule, visit http://battledelavan.com/.
[Text from file received]