While Air Quality Awareness Week is a national effort, state and local programs provide Illinois residents with information and choices specific to the state and its communities. Illinois residents are encouraged to become "aware about air" during the week, and each day focuses on a different outdoor air quality topic:
Throughout the year, there are days when air quality could pose potential health risks such as asthma and lung problems due to weather conditions, high ozone levels or other conditions. Air Quality Awareness Week aims to educate people across Illinois about the causes of outdoor air pollution, what people can do to protect their health when air quality is poor, and how they can reduce pollution by making simple choices in their daily lives.
"Air Quality Awareness Week will educate Illinois residents on the importance of improving our air quality while providing them with information they need to make informed decisions to protect their health," said Illinois EPA Director Lisa Bonnett.
Bonnett encourages Illinois residents to sign up for Illinois EnviroFlash, a free service through a partnership with U.S. EPA that allows anyone to receive air quality forecasts for the following day via email, text message or Twitter. Users can customize the service to notify them when certain air quality forecasts are expected. Illinois EnviroFlash also provides "real time" and Air Pollution Action Day alerts, when air pollution levels reach unhealthy levels.
Air pollution levels often increase between early May and late September. Air pollutants, specifically ozone and particulate matter, can affect a person's respiratory and pulmonary system. Groups most susceptible to the risks include children (especially those with asthma), older adults, people with respiratory or heart diseases, and people who are active outdoors.
Some ways to protect your health include shifting activities with higher exertion to cooler times of the day, reducing exertion or limiting the time of exposure. In addition, individuals are encouraged to follow tips to reduce contributions to air pollution. Here are some tips:
Take public transit, carpool, walk or bike.

When driving, try to plan trips for the evening (when sunlight is not as strong), consolidate destinations and avoid idling.

Turn off and unplug electronics when not in use.

Install and properly set a programmable thermostat.

Purchase Energy Star-rated appliances and electronics.

Switch to energy-efficient lighting.

Purchase environmentally friendly household products such as natural cleaners.

Use a charcoal chimney instead of lighter fluid when grilling.

Do not burn leaves and other yard waste.

Do not use gas-powered equipment or fire pits on days when air pollution is elevated.
"Being aware of elevated air quality is a great first step," said Bonnett. "Our ultimate goal is to have more residents use the information and take action to reduce contributions to air pollution."
Statewide air quality data is available on the Illinois EPA website at www.epa.state.il.us/air/air-quality-menu. Additional information on air quality is also available through the Illinois Partners for Clean Air website at www.cleantheair.org.
___
Air Quality Awareness Week:
April 29-May 3
(National topics provided by U.S. EPA with local specifics)
Monday: Air Quality -- Important at Every Age
Two of the most common pollutants in the U.S. -- ozone, sometimes called smog, and particle pollution -- pose health risks for hundreds of thousands of Americans each year. Are you one of them? Many of us are. If you're very young, if you're a senior citizen, or if you're somewhere in between, you may be at increased risk from ozone or particle pollution exposure.
That's bad news. The good news? You can do something about it.
You can take steps to reduce your pollution exposure. Use the Air Quality Index to adjust your outdoor activities so you can reduce the amount of pollution you breathe in while still getting exercise. It's not difficult -- and your health is worth it.
For more information, visit www.airnow.gov and www.cleantheair.org.

Tuesday: Air Quality Matters Everywhere
Many people think of air pollution as a big-city problem, but that's not always the case. Ozone and particle pollution can be problems in rural areas -- in both the summer and winter.
Ozone-forming pollution can travel long distances on the wind before reacting in the sun to form ozone. Ozone itself also can travel long distances, so even rural areas can have high ozone levels. And while ozone is a warm-weather pollutant in most areas, wintertime ozone episodes have been increasing in recent years in some Western states.
Fine-particle pollution can come from sources such as fires, tailpipes or woodstove chimneys. But it also forms when emissions from power plants, highway vehicles or industrial activities chemically react in the atmosphere. Depending on where you live, particles can be a problem at any time of year. Keep track of air quality where you live: www.airnow.gov.
Wednesday: Get Outside! And Use the Air Quality Index
Think you have to stay inside on a Code Orange AQI day in your area? You may be surprised to learn that isn't usually the case. Think of the Air Quality Index like a weather forecast -- and use it to plan your outdoor activity.
Finding the AQI is easy. It's available on the Web, on many local TV weather forecasts and through free email tools and apps. Once you have the forecast for your local area, check the health recommendations to see how to reduce the amount of pollution you breathe in.
AQI recommendations apply to other outdoor activities, too -- including activities like working in the garden. So on a day with poor air quality, try to do less strenuous chores, like weeding instead of moving heavy mulch.
Most of the time, changes like these will help you reduce your exposure.
To find your AQI forecast:
Thursday: Help Your Neighbors -- Increase Air Quality Awareness Where You Live
The Illinois Air Quality Flag Program improves awareness of outdoor air quality -- and helps teachers and coaches ensure that children get plenty of physical activity, while protecting their health when air quality is poor. Children (including teenagers) are at greater risk from air pollution because their lungs are still developing, they are more likely to be active outdoors, and they breathe more air per pound of body weight than adults. They're also more likely to have asthma.
Participating is simple. Each day, school officials raise a flag that corresponds to the color of that day's Air Quality Index forecast. Then, using the program's activity guidelines, schools can modify outdoor activities or move them inside if needed. For more information, visit www.cleantheair.org/educational-programs/illinois-air-quality-flag-program. Illinois Partners for Clean Air will provide Air Quality Flag Program Kits to Chicago-area schools at no cost. Schools outside the Chicago metropolitan area can purchase the five color-coded flags for a nominal cost from numerous flag vendors.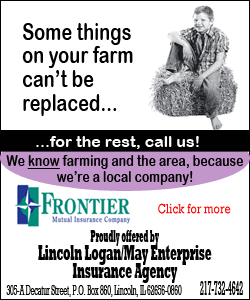 The AIRNow website, developed by a group of government agencies, provides reports on air quality. Websites can add the current air quality information to their site by downloading a free widget. Get it at http://bit.ly/airwdjt.

Friday: Do Your Part -- Reduce Your Contribution to Air Pollution

Nearly every day, each of us contributes a little to air pollution -- but we don't always realize it. Take a few minutes today to think about what you do that contributes to air pollution. Then come up with a plan to make some changes.

Here are a few tips to get you started:

Your electric bill isn't the only reason conserving energy is a good idea. Power plants produce pollutants that form both ozone and particle pollution. So make it a habit to turn off lights you're not using, and set your thermostat a little higher this summer. You'll help reduce pollution -- and you'll save money, too.

Reduce pollution from your car.

Take public transit whenever possible.

Don't drive to work alone.

Join a car pool or van pool, or take public transit (you'll save money, too).

Keep your car maintained.

Just replacing a clogged air filter can lead to a savings of 55 gallons, or at least three trips to the gas station over a year. Learn more: http://1.usa.gov/Z6dni9.

Fill your gas tank during cooler evening hours in warm weather.

Avoid spilling gas, don't "top off" the tank, and replace your gas tank cap tightly.

Follow local recommendations on Air Pollution Action Days.

Not sure how to find out if today is an Action Day where you live? Sign up for Illinois EnviroFlash to get local air quality messages sent straight to your email: http://illinois.enviroflash.info/.

For more tips, see www.cleantheair.org.

[Text from Illinois Environmental Protection Agency file received from the Illinois Office of Communication and Information]