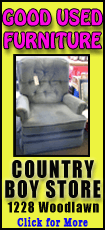 The Illinois Historic Preservation Agency, Illinois Department of Veterans' Affairs, Illinois Korean Memorial Association, and the Abraham Lincoln Presidential Library and Museum, along with media partners the Illinois Press Association and the Illinois Broadcasters Association, are sponsoring "Illinois Remembers the Forgotten War." For more information, visit www.illinois-history.gov or www.veterans.illinois.gov.
Illinoisans killed in action in Korea,
May 1953
By county of residence
(Source: U.S. Department of Defense records)
Champaign:
Pfc. Paul W. Schnepper, Army, May 29.
Cook:
Cpl. Earl F. Burris, Army, May 17.

Pfc. Fred L. Hatzold, Army, May 9.

Pvt. William R. Hoffman, Army, May 15.

2nd Lt Charles W. Lender, Army, May 24.

Sgt. 1st Class Alphons Manitowabi, Army, May 20.

1st Lt. James A. VanVeen, Air Force, May 27.
Jo Daviess:
Cpl. Donald O. Streicher, Army, May 13.
Livingston:
Sgt. Harold E. Green, Marines, May 23.
Macon:
1st Lt. Dwight A. Kirk, Army, May 29.
Richland:
Pfc. Richard F. Giese, Army, May 13.
Saline:
Sgt. Charles K. Dwyer, Marines, May 4.
Stark:
Pvt. Robert W. Tracy, Army, May 27.
Tazewell:
Pfc. Virgil D. Musselman, Army, May 3.
Key events during the Korean War, May 1953
The armistice talks had just resumed at Panmunjom when May 1953 arrived, and they ran into a staunch opponent -- South Korean President Syngman Rhee, who opposed any agreement that let Communist Chinese forces remain on Korean soil and that did not guarantee the reunification of North and South Korea. Rhee had good cause for concern as the split of Korea into Communist North and democratic South after World War II had resulted in the brutal invasion of his country three years earlier, and when the Chinese entered the war in late 1950, the cost in South Korean blood and property skyrocketed.
In reality, United Nations commanders did not need Rhee's approval to sign an armistice, since such an agreement was a military decision, and Rhee had placed his forces under U.N. command. It was not a peace treaty, after all, just an agreement to suspend fighting. Nevertheless, everyone realized that South Korean acceptance was crucial to any armistice, and as a result Rhee's threat to continue the war on his own in spite of an armistice had to be taken seriously.
While the infantry war ground to a stalemate, the U.N. commanders were cranking up the pressure on the Communists. The 58th Fighter-Bomber Wing launched a massive air raid on the Toksan Dam on May 13, involving 59 F-84 Thunderjets. The raiders destroyed a major North Korean irrigation system, resulting in the flooding of thousands of acres of valuable rice crops and miles of highways and railroad tracks. Further attacks on North Korean irrigation dams followed over the next two weeks.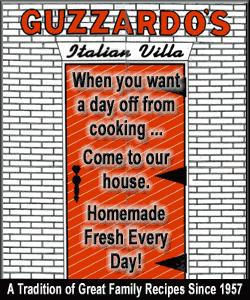 Illinois Korean War Memorial
The Illinois Korean War Memorial is located in Springfield's Oak Ridge Cemetery, the same cemetery that contains the Lincoln Tomb. Oak Ridge is the nation's second-most-visited burial ground, behind only Arlington National Cemetery.
Dedicated on June 16, 1996, the memorial consists of a 12-foot-tall bronze bell mounted on a granite base. At the circumference of the base are four niches, each with a larger-than-life figure representing a branch of the armed services. Inscribed on the base are the names of 1,754 Illinoisans killed in Korea.
The Illinois Korean War Memorial is administered by the Illinois Historic Preservation Agency and may be visited daily free of charge.
Korean War veterans oral history project
Abraham Lincoln Presidential Museum
The oral history program at the Abraham Lincoln Presidential Library and Museum offers "Veterans Remember," a collection of interviews with Illinois residents about their wartime experiences, at the library's website, http://www2.illinois.gov/alplm/
library/Pages/default.aspx. The interviews concern the experiences of Illinois veterans who fought in several conflicts, including the Korean War, as well as the experiences of those on the home front. Visitors to the website can listen to or watch the interviews in their entirety. Several of the interviews have transcripts, and most have still images as well.
Website visitors will need a computer capable of playing MP3 audio files or MPG compressed video files in order to listen to the interviews. The transcripts and still images are also accessible. Volunteers conducted and edited many of the interviews and developed the transcripts that accompany them.
Illinois Department of Veterans' Affairs
The mission of the Illinois Department of Veterans' Affairs is to empower veterans and their families to thrive. The department does this by assisting them in navigating the system of federal state and local resources and benefits; by providing long-term health care for eligible veterans in the state's Veterans' Homes; and by partnering with other agencies and nonprofits to help veterans address education, mental health, housing, employment and other challenges. For more information, visit http://www2.illinois.gov/veterans/. Follow them at http://twitter.com/ILVetsAffairs or http://www.facebook.com/illinois.veterans.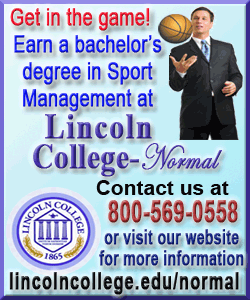 Korean War booklet
The Illinois Korean Memorial Association, an all-volunteer organization, has published a booklet, "A Brief History of the Korean War," copies of which have been provided free of charge to public libraries, high schools and junior high schools in Illinois. Individuals may obtain a copy by sending a $10 check or money order to: Illinois Korean Memorial Association, P.O. Box 8554, Springfield, IL 62791.
Tax-deductible donations are welcome. All donations go to the book project and to the upkeep of the Illinois Korean War Memorial.
[Text from file received from the Illinois Historic Preservation Agency]