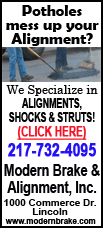 Now in its 18th year, this statewide list calls attention to threatened historic resources in need of assistance in the form of responsible stewardship, creative reuse plans or advances in public policy. The slow economic recovery, municipal deficits and a lack of available financing continue to challenge historic sites throughout Illinois.

"The sites named to the list are all exceptionally important to not only local residents but the local economy," said Bonnie McDonald, president of Landmarks Illinois. "By calling attention to the potential for their reuse and revitalization, we are encouraging job creation and economic development across Illinois -- something everyone can support."

The properties on this year's list are a large wood-frame former resort hotel, a grouping of Chicago bascule bridges, a former home for African-American orphans, a handsome 1880s former hotel, the home of the legendary blues icon Muddy Waters, two community mausoleums, a rare pre-Civil War era North Shore mansion, an 1869 settler's home in the west suburbs, a miners union meeting hall and Peoria's last great movie palace.

Since the inception of Landmarks Illinois' "Ten Most" list in 1995, more than a third of the listed properties have been saved, less than a quarter have been demolished, and the rest are in varying stages between being continually threatened and rehabilitation.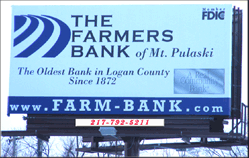 Landmarks Illinois has been working to protect historic places throughout Illinois for over 40 years. The not-for-profit works with citizens and communities to preserve historic places and promote awareness about them through education and advocacy. Landmarks Illinois preserves historic places that enhance communities, empower citizens and catalyze local economic development throughout Illinois. In addition to the "Ten Most Endangered" list, the organization sponsors an annual awards program, two grant programs and various educational events, including the co-sponsorship of a biannual statewide historic preservation conference scheduled this year for June 27-29 in Evanston.
The complete "Ten Most" list, including individual property news releases and photos, is available at www.landmarks.org. Summaries are below.
___
Landmarks Illinois 2013 Ten Most Endangered Historic Places
Chicago bascule bridges
Citywide (Cook County)
With more movable bridges than any other city in the world, Chicago is known for these iconic structures along its many waterways. Bascule bridges, the most common movable bridge in Chicago, are still in operation. But many bascules, such as the Chicago Avenue Bridge, 622 W. Chicago, and the Division Street bridges, 829 W. Division and 1129 W. Division, are no longer operable and are due to be replaced in upcoming years with new and wider fixed bridges. Other bascules, while not planned for replacement, are deteriorating due to the lack of capital repair funds.
The Art Deco-style North Ashland Bridge, built in 1936, has numerous repair needs and has been in a deteriorated state for many years. The Chicago Department of Transportation is preparing a Chicago Bascule Bridge Preservation Plan that will outline a future for these iconic structures. While the replacement of some bridges may be necessary, the opportunity to rehabilitate and reuse others, as well as to salvage significant components such as bridge houses, should be considered.
Community mausoleums
Statewide
In the early 20th century, community mausoleums were considered a handsome and healthy alternative to traditional cemeteries. Yet today many community mausoleums are in a critical state of deterioration and vandalism due to lack of perpetual maintenance funds, failed association boards, and questions of land ownership and fiscal responsibility.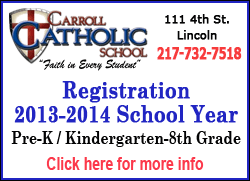 The Beecher Mausoleum in Beecher (1913) and the Fernwood Mausoleum in Roodhouse (1914) both suffer from these challenges. The buildings and the people interred there have essentially been abandoned. While local citizen groups and individuals have fundraised for rehabilitation, the complicated legal regulations and oversight policies regarding ownership of these structures and the treatment of human remains have slowed their efforts.
Gage House
1175 Whitebridge Hill Road, Winnetka (Cook County)
The Gage House was built in 1857 by Jared Gage, one of Winnetka's earliest settlers. A rare pre-Civil War home, it has a prominent place in Winnetka history for having served as a makeshift hospital and morgue after the sinking of the Lady Elgin on Lake Michigan on Sept. 8, 1860.
While little remains of the home's original Italianate design, its history and an important 1920s remodeling in the Classical Revival style make it one of Winnetka's most significant buildings. The house is situated on a large lakefront lot. The current owner has filed for a demolition permit in order to construct a larger house closer to the lake. The local Landmarks Preservation Commission only has the ability to delay the demolition. Without a strong local preservation ordinance, the Gage House and many other architecturally significant homes in Winnetka continue to be at risk.
Lincoln Colored Home
427 S. 12th St., Springfield (Sangamon County)
The Lincoln Colored Home for orphaned black children was founded in 1898 by Eva Monroe, an African-American social reformer who spent her life committed to helping the black community of Springfield. The original dilapidated orphanage was replaced in 1904. The new building was built with funds raised by the Springfield Colored Women's Club and other donors supportive of Monroe's efforts, including Mary Lawrence, the wife of former Mayor Rheuna Drake Lawrence. Their daughter, Susan Lawrence Dana, continued to support Monroe and the home, ultimately holding title of the property until its closure and auction in 1944.
The house became a single-family home until 2005, when Lyman Hubbard Sr., a former Tuskegee Airman who was raised in the East Side neighborhood, acquired the property in hopes of developing a museum and community center. He died in 2012. His family would like to see his dream fulfilled but lacks the necessary funds.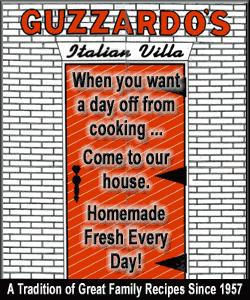 Madison Theater
500 Main St., Peoria (Peoria County)
The magnificent Madison Theater anchors a key block in Peoria's downtown. Designed by Frederic J. Klein, architect of several other major theaters around the state, the Madison has been vacant and deteriorating for almost 10 years. With the historic Pere Marquette Hotel undergoing rehabilitation just across the street, saving the theater will help to focus continued economic development downtown and draw tourism dollars to its businesses. The owner claims it is "beyond repair" and seeks its demolition. A newly appointed Downtown Advisory Commission and the city can work to identify a new, vibrant use for this architectural gem that will help the owner enhance the downtown for residents, business owners and hotel patrons.
Mineola Hotel
91 Cora Ave., Fox Lake (Lake County)
Possibly the largest wood-frame building in the state, this former hotel was built in 1884 as a private clubhouse. It was converted to a public hotel in 1891 to accommodate the growing number of tourists to the Chain O' Lakes area during its Gilded Age heyday. The current owner's family took title of the building in 1943, ceasing hotel operations in the 1960s but maintaining a first-floor restaurant and marina for many years. The village of Fox Lake condemned the building in 2012 and has been in court with the owner regarding its deteriorated condition. With the owner's inability to sell or rehabilitate the property, a local citizens group, the Mineola Preservation Project, is raising funds to make minor repairs until a developer willing to purchase and rehabilitate the property can be found.
Miner's Institute
204 W. Main St., Collinsville (Madison County)
The Miner's Institute opened in 1918 and was built with funds provided by the local miners' union. The Classical Revival building, with ornament honoring the miners of Collinsville, had a meeting hall and office space for the union and provided performance space and a ballroom for the community. With the decline of the coal mining industry in the Collinsville region, the union sold the building in the 1960s, and it was used as an entertainment venue under various owners. In 2009 the Collinsville Area Recreation District took ownership and embarked upon a multi-phase renovation plan.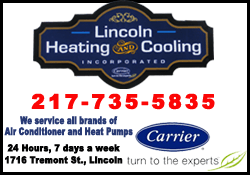 After the first phase of renovation was completed in 2011, costing over $1 million, a newly elected board for the recreation district voted to cease the project and return the building to its previous owner, the nonprofit Miner's Institute Foundation. Unfortunately, with no working heating system, the building is vulnerable to broken pipes and other serious deterioration. The Miner's Institute Foundation is currently working hard to raise the necessary funds to put the building back into use.
Muddy Waters residence
4339 S. Lake Park Ave., Chicago (Cook County)
The one-time home of legendary Chicago blues musician Muddy Waters, this late 19th-century brick row house in the North Kenwood neighborhood has been vacant for approximately 10 years. Currently in foreclosure proceedings, the property was recently cited by the city building department for multiple violations, which puts it at risk for a court-ordered demolition. The home is in a city landmark district, which provides protection, unless the building is deemed dangerous by the building court.
Locals would like to see the house rehabilitated to commemorate Muddy Waters. Landmark Illinois hopes to work with the owner and other interested parties to develop a plan that will honor the rich legacy of Muddy Waters, as well as enhance community pride around this landmark.
Newcomb Hotel
400 Maine St., Quincy (Adams County)
The Newcomb Hotel, completed in 1888 at the corner of Fourth and Maine Street in the heart of Quincy's Downtown Historic District, exhibits both Classical and Romanesque details. Several owners had planned to breathe new life into the Newcomb, most recently as a retirement home.
Some renovations were completed in the 1990s, but the building has remained vacant for over 20 years, resulting in its continued deterioration. In addition, the city of Quincy and Adams County have liens against the property. The city is working through the legal system to obtain ownership. Officials hope to find a buyer who can follow through with renovations to secure the structure and bring it back into use. Otherwise, this handsome building may soon be beyond repair. Despite the ability to use federal historic tax credits as part of a rehabilitation project, financing for this project continues to be a challenge. The proposed state historic tax credit, now moving through the legislative process at the Capitol, would close the financing gap for this and dozens of projects like it across Illinois.
Joel Wiant House
151 W. Washington St., West Chicago (DuPage County)
The 1869 Wiant House represents the height of West Chicago's history as a major railroad junction. Lived in for nearly a century by important local families, this unusual red brick Second Empire-style house is now threatened with demolition. Owned by the city, it lies on the edge of a 14-acre parcel slated for mixed-use redevelopment, including a large-scale city hall and police station.
The West Chicago Historic Preservation Commission and residents want the city to make a stronger effort to protect this vibrant piece of local history and to insure its inclusion in redevelopment plans.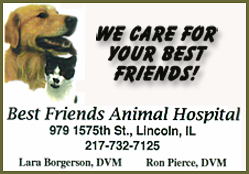 ___
Landmarks Illinois is the state's leading voice for historic preservation. Since its founding in 1971, the statewide membership organization has saved countless architectural and historic treasures throughout Illinois. For more information, visit www.landmarks.org.
[Text from Landmarks Illinois news release received from the Illinois Historic Preservation Agency]