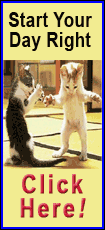 Taylor explained that the pair spent time at the Lincoln Public Library going through old-style microfiche files and found documents, including advertising, that narrowed it down to 1963.

"We couldn't pin it down exactly, but believe we are within three weeks of the actual date it opened," Taylor said.

He said they discovered the building was built by a couple who owned all the property in the area. They were owners of the American Legion building and the hotel building just to the north of it, along with the bowling alley. Later it was managed by a Mr. Echoff for a short time.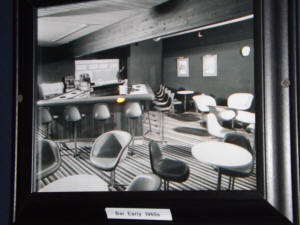 After that, the history of the building became clearer, and Taylor explained that the bowling alley was purchased and managed by Gene Kattner. Later Kattner's daughter and son-in-law; Diana and Jim Haseley, would take over the bowling business and run it until 2000, when it was purchased by Taylor and Hasprey.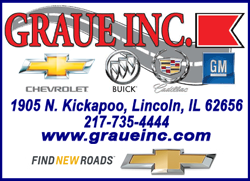 Another interesting part of the ownership history is in Taylor and Hasprey themselves. Taylor was born and raised in California and in 2000 had a successful career in the Marino Valley area, working for a company that owned multiple bowling alleys.
Taylor explained that there were three best friends who were from California: Hasprey, himself and Chuck Taylor (no relation). Hasprey met his wife, Vickie, who was Vickie Board from Lincoln, in the National Guard. Hasprey and Vickie married and moved to Lincoln about 20 years ago. A few years later Chuck Taylor followed his buddy to Lincoln and began Taylor Made Construction in Lincoln. In 2000, the bowling alley came up for sale, and the two friends called Shawn Taylor and told him there was an opportunity for him here in Lincoln.
"And now we are all here and we'd never leave," Taylor laughed. "We love the community." Taylor explained that when he was in California, he ran bowling alleys that were 50 lanes and more. Here in Lincoln, at a smaller alley, he has gotten to know everyone who comes in, and that is part of what he really loves about being in a smaller community.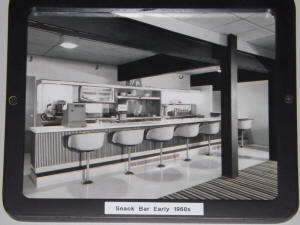 Since owning the bowling alley, Taylor and Hasprey have invested approximately $500,000 in making it a better setting for those who visit. In 2003, they added the sports bar and the indoor golf simulator. They have done remodeling and general improvements to the building. This year they plan to redo the lanes and update the upholstery, and there is a long-range pipe dream that Taylor would like to see come to be some day.
He explained that he believes an indoor miniature golf course could be successful. He said he knows there have been miniature golf attempts in Lincoln that have failed, but he believes one reason is that they are victims of climate. He believes a nice indoor course, open year-round and promoted as a great place for special events, would be something the community would use. Taylor said they have the land space to build the course, but for the time being it is just a dream, not fully developed into a plan.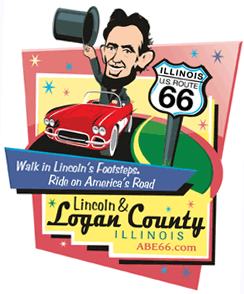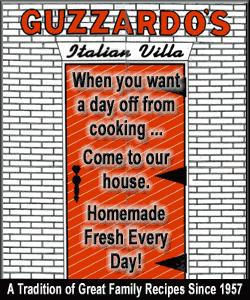 As for right now, Taylor said some of the most popular events outside of leagues are the cosmic bowling parties they host. He said the parties can be incorporated into any special occasion. They set up fog machines and disco lights, turn all the other lights out, and of course have some rockin' music going on. Taylor said it is very popular with teens.
League bowling is a big part of the alley, but Taylor said open bowling is also very popular, especially during the winter. He explained that there are only two sports that are good for all ages, golf and bowling. Bowling is something kids can start learning and participating in as young as 3 to 5 years old, and they can continue the activity into adulthood and senior maturity.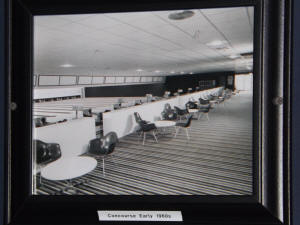 There are currently 15 winter leagues and six summer leagues at Logan Lanes. Taylor explained that bowling loses a little of its popularity in the summer months for a couple of reasons, one being that folks want to get outside in the fresh air and warm weather for their exercise. Another contributing factor may also be that for years and years, bowling alleys typically closed in the summer months because they were not busy and owners couldn't afford to pay their staff.
"We're open year-round, and that is one reason why," Taylor said. "We want to give our staff year-round jobs."
Simulated golf is also a big draw in the winter months, he said. For avid golfers, once the temperatures start to rise, they want to get outside on the real green, but in the winter months they enjoy being able to hone their skills using the simulator. Taylor said that in addition, the simulator offers the ability to experience some of the best PGA courses, such as Pebble Beach, St Andrews or approximately 40 other top-notch courses.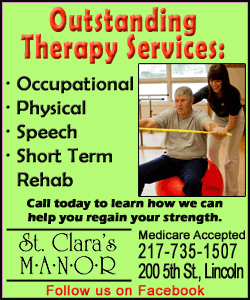 Taylor said living in this community and owning a business in this community has been a real pleasure for himself and Hasprey, which is one reason why they want to celebrate 50 years of the bowling alley.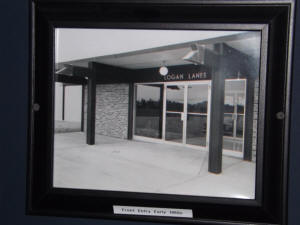 On Saturday from 11 a.m. to midnight they are going to have a 50th birthday bash for the lanes. To commemorate 50 years, they will have 50-cent games and shoes and will offer special prices on beverages. At 8 p.m. the popular Logan County band Vintage Daze will set up and provide live music until midnight. That will be a free event, with no cover charges, so anyone who wants to come out and enjoy the band is invited to do so.
Taylor said the celebration is a good way to say thank-you to a community that has been supportive of the business for the last 50 years, and to him and Hasprey in particular for the last 13 years.
"I want to thank the community," Taylor said in closing. "It has been a pleasure to watch people go from junior bowlers to adult bowlers. It's been fun to watch them grow up. I want to thank Logan County for supporting Logan Lanes."
[By NILA SMITH]