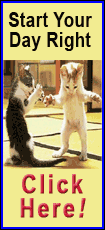 (Copy of questionnaire responses)

How Many Employees: 1 and hundreds of volunteers

Website/Facebook Page Link: www.hslclincoln.org

Facebook: Humane Society of Logan County, Illinois

How long have you been a Chamber member?
August 2007

I joined the Chamber because…
The Chamber represents the businesses and organizations of Logan County. To be successful a Chamber membership is
essential. The Chamber promotes business and has many resources available to the members.

Why did you decide to invest in Logan County?
Logan County citizens are the
source of all our donations and income. We want to use Logan County resources
for the homeless animals of Logan County and those that adopt them.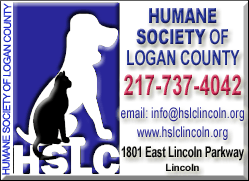 What products and services do you offer to Logan County?
1. Adoption
2. Pet food pantry
3. Spay/Neuter transports
4. Humane Investigators
5. Veterinary assistance
Coming Soon: Forever Home Pet Ceremony

What does the future of your business look like?
The future of HSLC is very bright. We were able to adopt 130 animals to forever homes in 2012 and are on track to top that number in 2013. The generosity of the citizens to Logan County enables us to continue to fulfill our mission.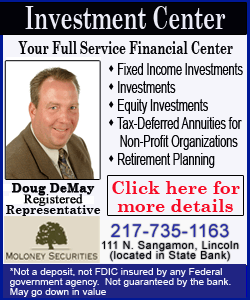 Six "Did you know?" Facts about the Humane Society of Logan County:

1. We have five humane investigators licensed by the Illinois Department of
Agriculture.

2. All animals that are adopted have been spayed or neutered, up to date shots
and micro chipped.

3. Volunteers keep our shelter in business. We have logged over 15,000 hours in
2012.

4. All monies raised and or donated are kept in Logan County

5. Our largest fund raiser of the year "BIG Garage Sale" at Logan County
Fairgrounds is May 10 & 11.

6. Coming soon: Forever Home Pet Cemetery
Contact person: Ellen Burbage, 217-737-4042
[Text copied from file received from the Lincoln/Logan County Chamber of Commerce]