Oscar winner Brenda Chapman returns home to Logan County
Treats moviegoers to a special meet and greet at Lincoln Theater

Send a link to a friend
[May 06, 2013] Friday afternoon, Lincoln Theater 4 was the place to be. Theater owner David Lanterman arranged a special showing of the Academy Award-winning animated feature "Brave" and a visit by his childhood friend Brenda Chapman, director of the movie.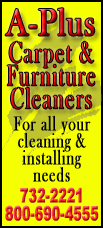 Chapman arrived an hour before the screening and signed autographs for young fans of the film. The line of autograph seekers stretched from the theater entrance down the hall and out into the lobby to the front door. Some of the youngsters brought their Princess Merida dolls and copies of the "Brave" DVD for Chapman to sign. It was apparent that the kids had seen the movie many times, because they knew the dialogue by heart. Some even came dressed as their favorite character from the movie.

Parents took photos of their kids with Chapman, and there were lots of hugs for her from adults in the line. Chapman grew up in Beason and attended Lincoln College before moving to California to complete her education at the California Institute of the Arts. The hugs were from her local friends and neighbors who have followed her career, were ecstatic to see her back in Lincoln for the weekend and very proud of her numerous accomplishments.

She also received an honorary degree from Lincoln College at the commencement ceremony Saturday.
Before the movie started on Friday, Chapman addressed the crowded theater and thanked several hometown friends of hers who taught her that she could accomplish anything. She specifically mentioned Merida Drake and Eleanor Keys, who had a profound impact on her life. Chapman mentioned that her daughter, Emma, served as the model for Princess Merida, the heroine in "Brave."
"When she was 4, Emma acted like a teenager," her mother said. "She was determined to make her own path in life."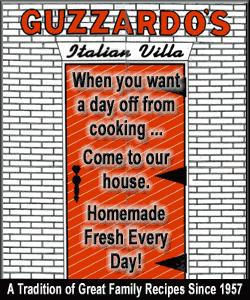 Lincoln Mayor Keith Snyder and Alderman Marty Neitzel presented Chapman with a resolution from the city of Lincoln declaring the weekend to be "Brenda Chapman Weekend" in Lincoln. The resolution listed her many accomplishments in the film industry, including working for the three most prestigious animation studios, being the first woman to direct an animation project and winning the Oscar for "Brave."
The resolution from the city of Lincoln mentioned a quote from Chapman. In her own words, she is a "lover of life, laughs and an excellent juggler."
She has brought this zest for life to the screen in spectacular fashion and has provided her audiences with joy and wonder.
Brenda Chapman has also provided her hometown friends with someone to be proud of, and their children with a role model who says they can do anything they want; just believe in themselves.
[By CURT FOX]