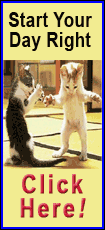 Today's highlight in history:
On May 9, 1754, a political cartoon in Benjamin Franklin's Pennsylvania Gazette depicted a snake cut into eight pieces, each section representing a part of the American colonies; the caption read, "JOIN, or DIE."
On this date:
In 1712, the Carolina Colony was officially divided into two entities: North Carolina and South Carolina.
In 1883, Spanish philosopher Jose Ortega y Gasset was born in Madrid.
In 1936, Italy annexed Ethiopia.
In 1945, U.S. officials announced that a midnight entertainment curfew was being lifted immediately.
In 1951, the U.S. conducted its first thermonuclear experiment as part of Operation Greenhouse by detonating a 225-kiloton device on Enewetak Atoll in the Pacific nicknamed "George."
In 1958, "Vertigo," Alfred Hitchcock's eerie thriller starring James Stewart and Kim Novak, premiered in San Francisco, the movie's setting.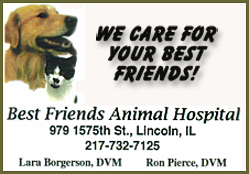 In 1961, in a speech to the National Association of Broadcasters, Federal Communications Commission Chairman Newton N. Minow decried the majority of television programming as a "vast wasteland."
In 1962, scientists at the Massachusetts Institute of Technology succeeded in reflecting a laser beam off the surface of the moon.
In 1974, the House Judiciary Committee opened public hearings on whether to recommend the impeachment of President Richard Nixon.
In 1978, the bullet-riddled body of former Italian prime minister Aldo Moro, who'd been abducted by the Red Brigades, was found in an automobile in the center of Rome.
In 1980, 35 people were killed when a freighter rammed the Sunshine Skyway Bridge over Tampa Bay in Florida, causing a 1,400-foot section of the southbound span to collapse.
In 1987, 183 people were killed when a New York-bound Polish jetliner crashed while attempting an emergency return to Warsaw.
Ten years ago: A camouflage-clad gunman fired hundreds of rounds as he roamed the halls of Case Western Reserve University's business school in Cleveland, killing one person (Biswanath Halder was later convicted and sentenced to life in prison). The United States and its allies asked the U.N. Security Council to give its stamp of approval to their occupation of Iraq. The Republican-led House approved, 222-203, a $550 billion tax cut package. Louisiana Democrat Russell B. Long, who'd greatly influenced tax laws during nearly four decades in the Senate, died at age 84.