CITY BRIEFS
House on Decatur Street to be city fast-track demolition
City considers special use permits for drive-thru businesses and changes in fines and fees

Send a link to a friend
[May 17, 2013] Tuesday evening the zoning and safety officer for the city of Lincoln, John Lebegue, asked that the city council approve a proposal for fast-track demolition of a house at 908 Decatur St. Lebegue said he had gotten bids from Harold Goodman Inc. and Jim Moody Excavating for the demolition of the property, with Moody coming in about $2,000 cheaper than Goodman at $5,530.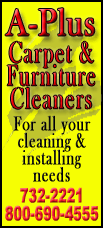 Lebegue said the property was abandoned and deteriorated. The home and garage on the property are filled with trash, and both have been invaded by feral cats, skunks and other vermin.

The work to be completed will include demolition of the house, hauling of debris to the Hopedale landfill, filling in the basement underneath the home and removal of all concrete.

The council was advised that the new fiscal year budget includes money for demolition projects, and this project is within that budget.

There was little discussion concerning the matter. Mayor pro tem Melody Anderson asked if the approval could be added to next Monday's consent agenda items, and the consensus was that it could.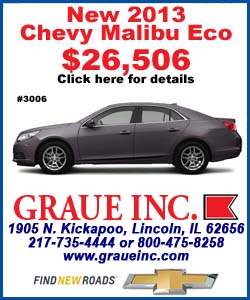 In other business from the zoning office, Lebegue and city administrator Sue McLaughlin spoke about creating a special use permit for the installation of drive-thrus in area businesses. Lebegue said that right now there are no building projects on the horizon that would involve a drive-thru service. He said that made now a good time to do this, as this will apply only to new projects. The city will not go back to businesses that already have their drive-thrus established and call for a permit.
Lebegue said there were no permits currently to address drive-thru services, and many other towns do have such a permit. He added that such a permit will give the city greater control over where and how such accesses are constructed.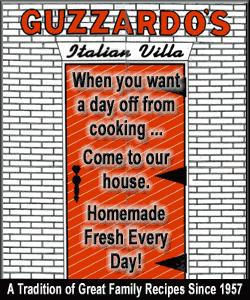 During discussion Bruce Carmitchel asked what the concerns were regarding drive-thrus. Lebegue said with this control the city could regulate how the drive-thru was constructed. He said it would be important to control how the drive-thru affected neighboring businesses, and in some cases how it affected residential buildings. He noted as an example that if a proposed plan is going to result in headlights shining into a home in the nighttime hours, this permitting process would give the city the opportunity to keep that from happening.
The council was told no action was required from them on this issue. Lebegue said the request would go to the zoning board of appeals for their approval first.
Lebegue also asked for a new nuisance ordinance for dead trees. He said considering the serious drought last year, he was concerned that the city will see several dead trees in the area this year. Right now there is no ordinance that specifically addresses the removal of dead trees. Lebegue wants a specific ordinance so he will be able to enforce orders to remove those trees from property.
Next on the list of changes for the zoning office was a change in some of the fees charged for permits and bonds in the city. Increases will be implemented for demolition permits, excavation permits, filing fees for plats, and increases in fines for disorderly conduct, public intoxication, and dog or cat nuisance violations.
Increasing the fees and fines requires a change of ordinance and must be approved by the council at next week's voting session.
[By NILA SMITH]