Regional Office of Education to change
Anderson began with some background into the issue at hand. As of June 26, 2012, Public Act 97-0703 went into effect. This act requires a reduction in the number of education regions in the state of Illinois by June 30 this year. Nine regions will be consolidated into others, dropping the number from 44 to 35.
http://www.ilga.gov/legislation/publicacts/fulltext.asp?Name=097-0703&GA=97
The main reason for this consolidation is a change in minimum population of a region from 43,000 to 61,000. Region 38, which contains Logan, Mason and Menard counties, is currently just shy of that number.
Consolidation will be effective in July of 2015, Anderson said. Work began last August on efforts to meet the consolidation deadline.
Anderson also said that Menard County will join Region 51, which is Sangamon County, and Mason County will join Region 53, which is Tazewell County. Woodford County will also join Region 53.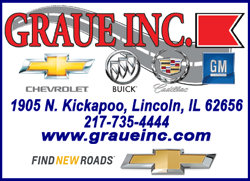 The first resolution Anderson asked the board to vote on was to join Region 17, which currently contains McLean, DeWitt and Livingston counties.
The second resolution is an "Intergovernmental Agreement (IgA) to Fund the Education Service Region." The current IgA for Region 17 has been in effect since 1995, and Anderson said it has worked out well for the other three counties since then.
The resolution would require that Logan County would aid in funding the IgA. The payments made by the individual counties would be representative of their populations. However, this percentage would not change after it is set. McLean County is willing to pay the majority of the funding, which would be 67 percent. Logan County would pay 12 percent. The cost, which is not known at this time, is predicted to be less than Logan County is paying now for Region 38.
"They (McLean) seem to be extremely happy to do that. They make no bones about it that they will pay the lion's share," said Anderson.
The IgA would also include a Joint Education Committee, which would meet once a year. The committee would consist of one member from each county, with McLean providing two members. This would create a committee of five members, which would make voting easier.
Anderson also said that the McLean County state's attorney's office made sure that the resolutions appeared to be in good legal standing before Anderson came to the Logan County officials.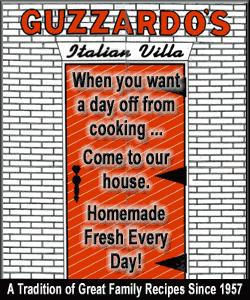 On a last note, Chuck Ruben praised Anderson's efforts in this matter.
"She's done all this -- to eliminate her job. I think she deserves a lot of credit for going forward with this in a very professional matter," Ruben said.
The resolutions will be voted on officially by the full board on Tuesday. Anderson said she would like to see a unanimous vote from the board, as it would send a positive message of support to McLean County. Anderson also said she has spoken on this several times with the county board chairman, Robert Farmer, and he agrees on the matter.
Health department issues
David Hepler made a quick mention of financial issues the health department is facing. Hepler said the department is working hard to drastically cut back on expenses in order to make up for a lack of revenue.
Hepler said the department needs to cut about $30,000 a month in expenses. He also said that satisfaction rates for those who go to the health department for care are very high, but competition in the medical field is also bringing down revenue.
Bike trail plan
The county board also discussed the endorsement of the bicycle trail plan approved by the Logan County Regional Planning Commission. The board members approved the trail plan, which will allow for county officials to have a series of blueprints for bicycle trails in mind, should funding become available in the future.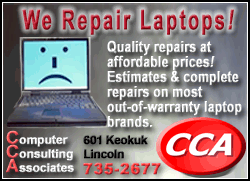 Budget and audit preparations
The county received two proposals from financial companies as to the preparation of future budgets and audits. The county has been working over the last few months on selecting a company for both of these tasks.
Following a brief discussion on the two choices, it appeared that the board members were in favor of hiring CliftonLarsenAllen. The company's proposal costs $15,000 less than the county paid this year. That number may decrease in the future, depending on how much the county employees will be able to contribute to the workload.
Board members present for the meeting were vice chairman David Hepler, Bill Martin, Andy Anderson, Kevin Bateman, Pat O'Neill, Gene Rohlfs, Chuck Ruben, Terry Carlton, and Jan Schumacher. County engineer Bret Aukamp and Jean Anderson, the regional superintendent of schools, were also present.
[By DEREK HURLEY]