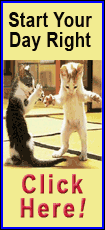 (Copy of questionnaire responses)

How Many Employees: 5

Website: http://www.aec2.com

How long have you been a Chamber member?
19 Years

I joined the Chamber because…
the programs they design and promote helps keep Logan County's business climate top notch.

Why did you decide to invest in Logan County? We wanted to expand the eyecare services that were provided in the Lincoln area. We started with the Family Medical Center when they added ophthalmologic services in 1991.


What products and services do you offer to Logan County? We provide traditional optometric services (glasses and contact lenses) as well as treatment of glaucoma, eye infections, removal of foreign objects from the eye, etc.

What does the future of your business look like? As the Affordable Care Act provisions take effect our business will change significantly. We believe we are positioned to thrive in this new environment, no matter whether the provisions are ultimately popular with the public.

Five "Did you know?" Facts about Advanced EyeCare of Lincoln

1. We have computerized customization of your no-line bifocal glasses that are made exclusively to fit your eyes

2. Our glasses include a two year frame and lens warranty.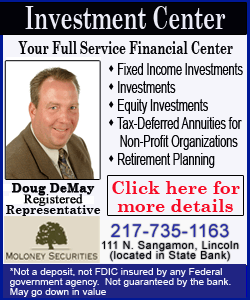 3. Advanced EyeCare provides examinations in over 40 nursing homes in Central Illinois

4. We only use the best quality products and materials manufactured by a Premium lens laboratory.

5. We comanage LASIK cases so you can do most of the preoperative and postoperative visits in town.
Contact person: Kati Sheley, 732-9606
[Text copied from file received from the Lincoln/Logan County Chamber of Commerce]