New Holland-Middletown kick-starts STEM curriculum with Monsanto grant

Send a link to a friend
[November 01, 2013] MIDDLETOWN -- According to the U.S. Bureau of Labor Statistics, the number of jobs requiring experience in science, technology, engineering and mathematics is growing, yet fewer students are choosing to major in these areas. Thanks to the Mason City Monsanto site and a $20,000 grant from the Monsanto Fund, the New Holland-Middletown Elementary School District 88 will now be able to better engage students and pique their interest in these subject areas, known as STEM courses, through an interactive approach in the classroom.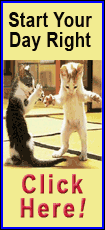 The school district serves kindergarten to eighth-grade students from the communities of New Holland and Middletown in Logan County.

New Holland-Middletown plans to use the grant to purchase an interactive weather station, a Smart Board with 3-D document camera, four student group workstations, an eyewash station and a fume hood, along with balances, heating plates and other supplies to conduct hands-on, interactive science experiments.

"This grant will benefit the school in the best possible way by putting the equipment in the hands of the kids immediately," said Todd Dugan, superintendent at New Holland Middletown District 88. "With two small rural communities and approximately 65 percent of the student body living in poverty, funding for innovative and technologically advanced equipment is hard to find."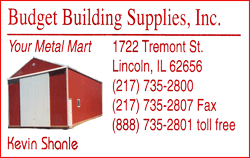 The Mason City Monsanto site is excited about pursuing a relationship with the New Holland-Middletown district because many Mason City Monsanto customers and employees have children who are enrolled in the school.
"The district has been working hard to increase community involvement and raise funds to equip the students with the tools necessary for a digital education," said Charles Brown, operations manager at Mason City Monsanto site. "A lot of the work we do at Monsanto is research-focused, so we are happy to help provide funding to update the science lab at New Holland-Middletown ESD."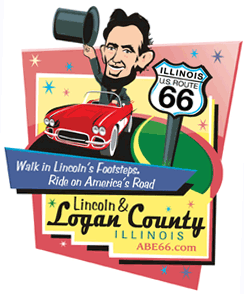 "As our district continues to teach according to the Common Core State Standards, it is becoming increasingly important for our school to provide STEM opportunities," said Dugan. "This grant will help to ensure our students have experience with STEM prior to entering their high school years."
This year, the Monsanto Fund awarded 127 site grants to nonprofit organizations in 26 states. In Illinois alone, 18 site grants were awarded, totaling $201,100. The Monsanto Fund continues to provide support to organizations such as New Holland-Middletown Elementary School to help strengthen communities where farmers and Monsanto employees live and work.
___
New Holland-Middletown Elementary School District 88: http://www.nhm88.com/
[Text from news release from the Monsanto Fund]
The Monsanto Fund, the philanthropic arm of the Monsanto Co., is a nonprofit organization dedicated to strengthening the farm communities where farmers and Monsanto employees live and work. Visit the Monsanto Fund at www.monsantofund.org.