Banksy, who created a new picture, video or prank every day of October somewhere in the city, spent his last day like thousands of graffiti artists before him: He tagged a building near a highway with his name in giant bubble letters. The twist was that these letters were actual bubbles: balloon-like inflatables stuck to a wall near the Long Island Expressway in Queens.
As if to underscore his dual identity as both a street punk and an art-world darling, he also donated a painting that was auctioned off Thursday night for $615,000. The original painting first sold for $50 at a Manhattan thrift shop that benefits Housing Works, an organization that fights homelessness and AIDS. Banksy added a Nazi soldier to the landscape scene and Housing Works sold it in an online auction.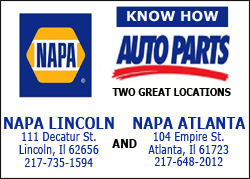 Throughout his 31 days here, Banksy put pictures of his work on BanksyNY.com, with clues as to locations but nothing precise. That spawned a treasure hunt by fans who tracked the works down, shared locations via social media, then swarmed to see them.
But by the time Banksy was done, New Yorkers were divided in their opinions. Some tweeted "Go home, Banksy!" Others declared their admiration.
The turning point for many was an essay he wrote criticizing the building replacing the World Trade Center. Banksy called the new design "vanilla ... something they would build in Canada," and added, "It so clearly proclaims the terrorists won." He offered the essay to The New York Times. The paper wouldn't print it, so he posted it on his website.
"The terrorists won" comment upset many New Yorkers, including Brian Major, 51, of Brooklyn. "Enough!" Major said. "Who is this guy? Everybody's got a right to an opinion but what gives him any kind of credibility in New York? Shut up, Banksy! Go home!"
A lifelong New Yorker, Major says he understands graffiti culture, and he also appreciates fine art. But he doesn't think Banksy's art is all that good -- "though I'll give him credit, he's a good marketer."
But Sean Lynch, 25, of Staten Island, thinks Banksy is "one of the more captivating artists of our generation." Lynch said it was magical visiting Banksy sites around the city and hearing conversations about art that the works inspired, with "people of all different walks and cultures sharing opinions, sharing stories. ... The walls started to talk to them, in a way."