City of Lincoln Fire and Rescue
Oct. 31
10:23 a.m. -- Call to the 300 block of Keokuk Street due to alarm malfunction.

12:47 p.m. -- Call to the 1100 block of North State Street dispatched and canceled en route.

1:59 p.m. -- Call to the 600 block of Tremont Street for arcing, shorted electrical equipment.

4:44 p.m. -- Assisting EMS in a call to the 900 block of Primm Road.

4:50 p.m. -- Assist police or other governmental agency at North Kickapoo and Old 66.

4:57 p.m. -- Public service in the 700 block of North Logan Street.

7:37 p.m. -- Call to the 1000 block of 600th Avenue for a building fire.
Lincoln Rural Fire Protection District
Oct. 30
Mutual aid with Middletown Fire/Rescue and Logan County Paramedic Association for a medical call in the 900 block of 100th Avenue.

Mutual aid with city of Lincoln Fire/Rescue and LCPA for a motor vehicle accident at intersection of Woodlawn Road and Lincoln Parkway.

Service call in the 1000 block of 1275th Avenue.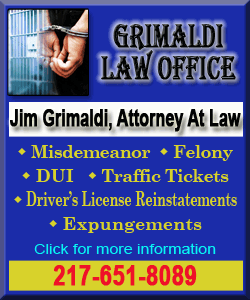 Oct. 31
Mutual aid with city of Lincoln Fire/Rescue for a false alarm at Lincoln College

Medical call in the 1000 block of 1350th Street. Assisted by LCPA
[LDN]
Other recent reports