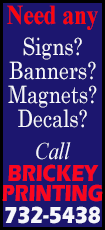 The bill passed the Senate Intelligence Committee by an 11-4 vote Thursday. It is the latest legislation offered to limit surveillance authorities following the disclosure of documents showing widespread government snooping.
The bill would end some of the bulk collection of the millions of Americans' phone records that are swept up every day. Some record collection would still be allowed but it was not immediately clear how much or under what circumstances.
It also would create 10-year prison sentences for people who are not authorized to access the classified material.
And the bill would increase congressional oversight of intelligence activities.
[Associated Press; By LARA JAKES]
Copyright 2013 The Associated Press. All rights reserved. This material may not be published, broadcast, rewritten or redistributed.