CLASSIFIED ADS
---
PUBLISHER'S NOTICE
Federal and state laws prohibit employment advertisements that express a discriminatory preference on the basis of race, age, sex, color, national origin, religion, handicap, or marital status.
Lincoln Daily News will not knowingly accept advertising for employment which is in violation of these laws. Our readers are informed that employment offerings advertised are available on an equal opportunity basis.
---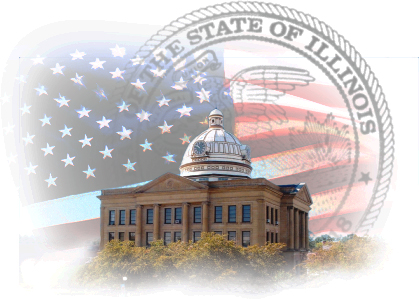 Position Available: Logan County Board Administrative Assistant

Duties: Performs secretarial and administrative duties for the County Board.

Job requirements: Clerical and computer skills, organizational skills, ability to work with a variety of personalities.

Salary: $22,500 plus benefits

Submit resume by Friday, November 8th to:
Logan County Board, P.O. Box 39, Lincoln, IL 62656 or
by e-mail to pmeagher@co.logan.il.us
---
Private Duty Case
10/yr and 1/yr Females
Trach, Vent, and G-Tube
Pana, IL
Shifts: Day, Evening, Nights, and Weekends

www.ansjobs.com
1-800-830-2737

---
SÜD'S MOTOR CAR COMPANY
NORMAL, IL
PARTS COUNTER PERSON,
Experience preferred. Good Benefits, Salary, Bonus.

SERVICE ADVISOR,
For multi-line car dealership. Knowledge of cars necessary.
Experience preferred. Good benefits, salary, bonus.

SALES MANAGER,
For multi-line car dealership. Experience required.
Good benefits, Salary, Bonus.

TECHNICIANS FOR VOLKSWAGEN, VOLVO OR MERCEDES
Some experience required. Good working conditions.
Good benefits, Salary.

OFFICE MANAGER with Accounting Experience for multi-line
car dealership. Good benefits, Salary and Bonus.

Please reply to: Bncashier@sudsmotors.com

---
Part-Time Position available in professional office.
Must be mature, have excellent communication skills and basic computer knowledge.
Training will be provided.
Please e-mail inquiries to
kati.sheley@yahoo.com
---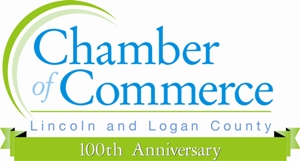 POSITION AVAILABLE
ASSOCIATE DIRECTOR
The Lincoln/Logan Co. Chamber of Commerce is seeking a highly organized, self-motivated professional to fill a fulltime administrative assistant position.
Responsibilities include membership recruitment and retention, event planning and marketing, identifying and securing sponsorships for events, along with volunteer recruitment and retention. This position requires working independently and in a team environment, and must have strong leadership skills.
The best candidate will possess excellent communication and computer skills, have experience with sales, event planning and/or program management, and/or a degree in a related field.
Please send cover letter and resume by November 1st to:
Andi Hake at chamber@lincolnillinois.com
or mail to:
1555 Fifth Street
Lincoln, IL 62656

NO PHONE CALLS, please.
---
GRAUE INC.
Here's a great opportunity
For the right person…
We have an immediate opening for
The position of Service Manager

Here's what we offer:
Quality Dealer Reputation
Clean well equipped
service department
Fully Trained Staff of technicians
Progressive Attitude toward Service
Competitive Compensation Plan

Benefit Package including
Heath Insurance Available
401 K Retirement
Dental
Sick and Personal Days

Here's what you need to offer:
Service Management
Experience preferred
Be a good communicator
Desire to help others to be productive
Computer skills a plus

Send your resume to
Graue Inc.
PO Box 100
Lincoln, IL 62656
Attn – Chris Graue
or email to:
chris.graue@graueinc.com

We will set up interviews once your
Resume has been reviewed