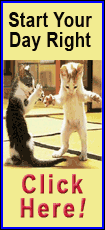 The real competition in farming is passive: Farmers are at the mercy of the weather and the markets. Market prices are based on the size of the harvest and the current availability of corn and beans. If most producers in the country have a good harvest, the price per bushel at harvest is low. What a Logan County farmer hopes for is a high price and a good yield, but that is only accomplished if farmers in other production areas don't fare as well on yield because of regional weather conditions. The local farmers aren't hoping other farmers will fail, but that is the only way to win passively in the price-per-bushel game.

One of the options to actively hedge is to put a portion of your crop in storage at the local elevator. The elevator charges a price to dry the grain to healthy storage levels and a fee per bushel to store the grain, and the producer gets to choose the time to sell. The downside to storing at the elevator is that you will sell to that facility, and there can be a significant difference in bid price between different co-ops on certain days.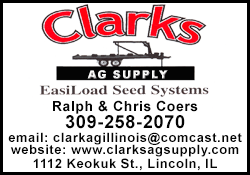 Another active hedge is to store grain on your own farm in your own storage bins. Exercising this option allows you to capture carry in the market and expands your marketing opportunities. With your own storage, you get to choose when to sell and where to sell.
Looking at some of the bins constructed recently, on-farm storage looks like a costly expenditure, but according to Tyler Haning of Huffman Farm Supply Inc., most of their customers pay for a bin in three to five years. In certain years, customers can pay for a bin in less than one year. Put in those terms, the on-farm storage option sounds like an affordable way to go.
In addition to being affordable, there are other options on-farm storage brings a local producer. On-site drying is cheaper than the elevator charges, and your own grain does not have to be "shrunk" to 14 percent. Drying cost can be only marginally lower, but many think it is much higher. This is not true; normally individual farmers will dry for about 60 percent of the elevator charge. This includes patronage checks or drying cost refunds that some co-ops offer.
Haning says they have definitely seen a change in the drying trend in last two to three years. Prior to 2009, the trend was natural-air drying and not being overly concerned about capacity or expansion.
Recently, continuous-flow dryers have become increasingly popular. As capacity for on-farm storage rises, farmers are producing more bushels, harvesting more efficiently and hauling faster. This has increased the demand for on-farm systems to perform in more of a "commercial" facility realm. With all these variables taken into consideration, a continuous-flow dryer is the most effective and efficient way to dry grain. Farm operations are growing, and these on-site systems continue to get larger.
Haning said, "This last year we had several customers put up drying and storage systems, and they had never had either before."
Commercial grain farming has become more of a business instead of a way of life. Farmers are cutting costs and making money by saving pennies where they can, while becoming more efficient. Usually, it doesn't take long to notice the benefits of on-site storage and drying facilities, especially on the large scale.
On-farm storage allows farmers to operate longer and farm more acres because with their own storage, they can run even when the elevator isn't open. This also cuts down on time and manpower because your employee isn't waiting in line at the elevator.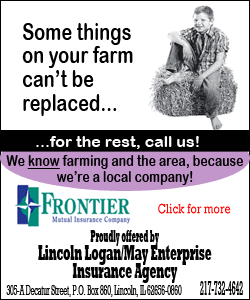 You won't find a lot of arguments against the benefits of on-farm storage. Some producers are shocked at how much more profitable it can be, and most agree it is more beneficial. It is just a matter of the extra work and management, and if it suits their operation.
There are a few considerations a producer must make when deciding about purchasing on-farm storage. The first is that there is more work involved and more management. Bringing it to the elevator puts the management of the grain in the hands of the elevator operator, but on-farm storage means the farmer must maintain what is stored in his own bins.
This means that the farmer should make a weekly check of the contents of the bin, and that means climbing to the top to check. Failure to check the health of the stored crop and the moisture levels in the bin can cause the whole bin to go sour.
Another downside is that you handle the grain twice (this can mean extra trucking cost), and many will say that it damages the grain more. This is marginally true: It is damaged more, but not significantly, as naysayers believe. And with newer conveying equipment, the damage is almost completely negated.
Haning says the last advice they always give their customers is to not just update or right-size for now, but leave room for expansion in the future. Think several years down the road and give yourself room to grow.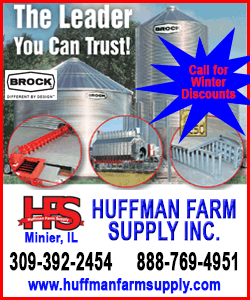 On-farm storage gives the local producer the ability to shape their own economic outcome and, in turn, shape the entire industry by withholding grain from the market when prices are low, thereby driving prices up. The option to store a portion of your own crop in your own storage can increase your long-term profitability and puts you in charge.
[By JIM YOUNGQUIST with information from Tyler Haning]