Special feature from the
2013 Farm Outlook magazine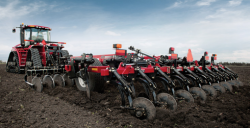 Emerging in the age of technology
Central Illinois Ag, the second 115 years
By Roy Logan


Send a link to a friend
[November 04, 2013] ATLANTA -- A lot of businesses in Logan County can boast 10th, 15th, 25th anniversaries, and a few can tout 60 or more, but 115 years? Central Illinois Ag in Atlanta can salute this number proudly. Yes, that is 115 years doing much the same thing they did when they opened the doors in 1898.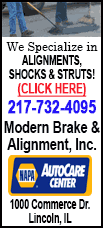 The business then and now is based on customer service, good products and a sense of loyalty that only comes from families doing business with families. And if you are wondering how many generations of families that would be, it is five, with the sixth generation in the wings, being grounded and growing into their turn at the helm.

Owners are Steve Schmidt and son Michael, Dave Evans and son Tim, with Tim being the chief financial officer, and Brian Resser and his father, Tim, who just retired and is still very active in the business. Even when one of the more senior partners retires, he really doesn't spend his day on a golf course, but is in and out on a day-to-day basis, looking to pick up a loose end here or there or deliver a piece of equipment, even if it is a Sunday afternoon and hours from Atlanta.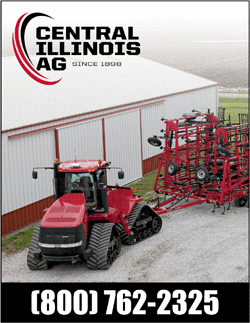 You aren't in business for 115 years without a bump in the road here and there. One of their more recent events to overcome was a fire that ravaged the business this spring. In a recent interview with Michael Schmidt, it was apparent that it wasn't about the losses they were dealt from the flames, but more about what was going to come from it. With a proactive perspective, it was clear that this man and his team are planning for the second 115 years of business.
While they lost a 22,000-square-foot building, what is coming back from the ashes is a 57,000-square-foot building that will fit their needs much more. With equipment being so massive nowadays in comparison with years ago, the building obviously had to change to meet the demands. Doors measuring 42 by 18 feet and another one topping out at 50 by 20 feet give Michael confidence that a lot will fit through those openings.
Technology will marry this side of the building to the equipment it is intended to service. Central Illinois Ag will be the first green Case dealership. Geothermal will offer the staff of 90 to 95 full-time employees the benefit of an air-conditioned shop. Also, the showroom will have the capability to put a tractor on display, and work bays will have the latest in electronics. It could be said with confidence that the first generation didn't consider the need for a USB port in a service bay. And many of these improvements come from round-table discussions with their employees, who, it is obvious, are indeed a part of the extended "family."
During peak seasons, planting and harvest being the busiest, the parts department is open seven days a week. The department has its own inventory control manager so your parts are in stock. Service personnel are on call 24/7. And their salesmen possess the knowledge to sell the equipment and run it, too. There is a 20-member customer advisory board that meets on a regular basis. They keep the company grounded in what is happening in the field so that the farmer's equipment needs are met at the dealership.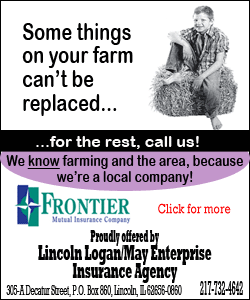 Technology is at the forefront of every piece of equipment. Very little runs without its own computer.
For instance, in today's combine you will find the farmer with his iPhone, iPad and a Case IH Pro 700. The latter item is a computer that controls every function on the combine, every setting, has auto guidance and a thumb drive that records yield and moisture.
Yield information collected at harvest then crosses over to spring planting for precise fertilizer application. The areas of higher yield will get a lesser amount of fertilizer, and lower yielding will get a bit more.
The entire information system is based on the Global Positioning System.
In the end, all of this precision farming data can be transferred to a spreadsheet as well, so the farmer can get a look at the big picture.
You can also find Central Illinois Ag on its website, Facebook and Twitter: @LiveWorkGrowCIA.
While they have an employee whose focus is on the social media of ag communications, don't ever think they don't have time for a handshake and a conversation. While technology has taken its appropriate role, the good old-fashioned art of face-to-face and partners in the trenches hasn't been lost. Stop in and say hello.
[By ROY LOGAN]