(Copy of questionnaire responses)

How Many Employees:
18 Full & Part-time Faculty & Staff

Website:
www.heartland.edu

Facebook: www.facebook.com/
heartlandcommunitycollege

Twitter: @Heartland_CC

How long have you been a Chamber member?
21 years

I joined the Chamber because…
It is important to support and network with local businesses in the community.

Why did you decide to invest in Logan County?
Heartland Community College thought it was important to have a presence in the southern part of its district. At the Heartland Lincoln Center, students can take at least the first year of general education classes through the Lincoln 101 Experience.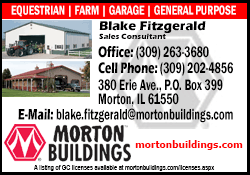 What products and services do you offer to Logan County?
The Heartland Lincoln Center offers transferable college credit classes, community education classes, and adult education classes to prepare students to take their GED.
What does the future of your business look like?
The Heartland Lincoln Center hopes to continue to grow and evolve in order to meet the educational needs of the people living in the Lincoln community.
Five "Did you know?" Facts about The Heartland Lincoln Center:

1. Did you know that 90% of HCC graduates remain in our communities to live, work, and contribute?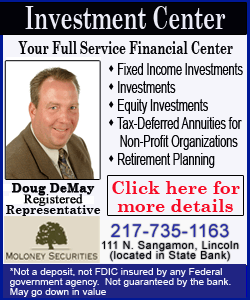 2. Did you know that Heartland Community College is the youngest Community College in the state? HCC was founded in 1990 and serves the Interstate 55 corridor from Pontiac to Lincoln.
3. Did you know that because of its convenient location on the square and large classrooms, the Heartland Lincoln Center hosts and supports events such as the Chamber Leadership Academy?
4. Did you know that more than 130 scholarships are available to Heartland students each year? Eaton Corporation and the Lincoln Rotary fund scholarships for students living in Lincoln/Logan County.
5. Did you know that the average age of a Heartland Community College credit student is 24.9? Students can begin taking classes while still in high school and continue as life-long learners.
Contact person: Kristi Powell, 217-735-1731
[Text copied from file received from the Lincoln/Logan County Chamber of Commerce]