Social Security announces 1.5 pct benefit increase for 2014
Send a link to a friend
[November 04, 2013] BALTIMORE -- Monthly Social Security and Supplemental Security Income benefits for nearly 63 million Americans will increase 1.5 percent in 2014, the Social Security Administration announced last week.
The 1.5 percent cost-of-living adjustment will begin with benefits that more than 57 million Social Security beneficiaries receive in January 2014. Increased payments to more than 8 million Supplemental Security Income, or SSI, beneficiaries will begin on Dec. 31.

Some other changes that take effect in January of each year are based on the increase in average wages. Based on that increase, the maximum amount of earnings subject to the Social Security tax will increase to $117,000 from $113,700. Of the estimated 165 million workers who will pay Social Security taxes in 2014, about 10 million will pay higher taxes as a result of the increase in the taxable maximum.

Information about Medicare changes for 2014 is available at www.medicare.gov.

The Social Security Act provides for how the cost-of-living adjustment, or COLA, is calculated. To read more, visit www.socialsecurity.gov/cola.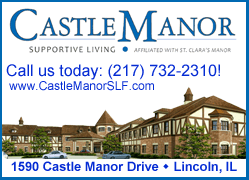 For a fact sheet on the other changes that accompany the 2014 cost-of-living adjustment, visit http://www.socialsecurity.gov/
pressoffice/factsheets/colafacts2014.html
or click here (PDF).
The fact sheet linked above compares changes from 2013 to 2014 in the cost-of-living adjustment, tax rate, maximum taxable earnings, quarter of coverage, retirement earnings test exempt amounts, Social Security disability thresholds, maximum Social Security benefit, SSI federal payment standard, SSI resource limits, SSI student exclusion, and estimated average monthly Social Security benefits payable in January 2014.
[Text from Social Security Administration news release]