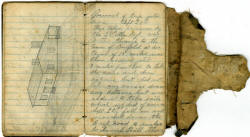 Lincoln Presidential Library obtains diary of Civil War POW
Diary by Illinois soldier sheds light on army life, treatment after being taken prisoner at Chickamauga

Send a link to a friend
[November 05, 2013] SPRINGFIELD -- A diary detailing the life of an Illinois soldier during the Civil War and his movements after being taken prisoner has been donated to the Abraham Lincoln Presidential Library and Museum.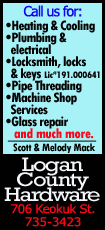 The diary belonged to Thomas C. Davis, who joined the 38th Illinois Volunteer Infantry in 1861, when he was 28, according to records obtained through the Illinois State Archives. His small, leather-bound diary records his thoughts as the 38th marched hundreds of miles south, through Tennessee and Alabama.

It also describes how he and fellow prisoners were shoved into overcrowded trains and given meager rations after being captured in the Battle of Chickamauga.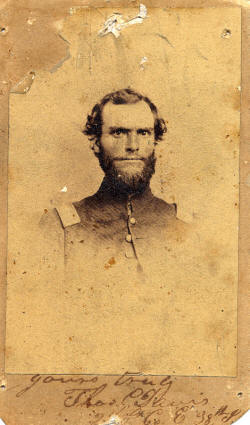 "Nothing to eat but two small crackers today for each man but some of the prisoners makes the barracks ring with Union songs," Davis wrote in late September 1863.
His "Journal of trip into Dixie" was donated to the Lincoln Presidential Library by one of his great-great-grandchildren, Greg Pendleton of Maryland.
Diaries like the one kept by Davis provide valuable insight into the lives of Civil War soldiers and prisoners of war. They give both historians and the public a firsthand account of the war and its many consequences.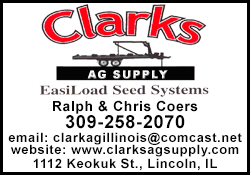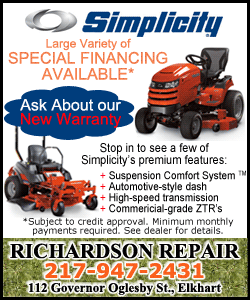 "The library is honored to receive this item of much historical importance, and we plan to digitize its pages so that Davis' words will never be lost," said Kathryn Harris, library services director at the presidential library.
War records obtained by Davis' family show that he was taken to Libby Prison in Virginia after being captured, and from there he was transferred to a filthy, overcrowded prison in Danville, Va. From there he was sent to the notorious Andersonville prison in Georgia, where thousands died from scurvy, diarrhea and dysentery. Davis fell ill but was taken to a prison in South Carolina and released sometime in December 1864.
Davis married Mary Wilber on March 19, 1865, and they had seven children. He served as a postmaster in Iowa before moving east to Delaware and then Maryland. He died July 15, 1915, at the age of 82.
[Text from Abraham Lincoln Presidential Library and Museum file received from the Illinois Historic Preservation Agency]